Adobe Live Daily -
connect with the creative community.
Adobe Live is now streaming one-hour sessions with UK-based artists and creatives every weekday – live from their sofas. Learn how they use Creative Cloud apps and get useful advice for your own projects. Join us live, get inspired and ask our guests your questions.
Watch the live streams on Behance. Chat with us on Discord.
What is Adobe Live?
Adobe Live is an online community where creatives can share ideas on topics such as illustration, graphic design, motion design and photography via live streams and live chats. In daily streams hosted by Adobe's Stephanie Maier and Emma Lextrait, guest creatives chat about their work, show us their design hacks and talk about anything and everything that inspires them. Tune in to the shows every weekday at 12pm to join the conversation.
Tune in!
Watch the daily shows live on Behance. Adobe Live UK is currently brought to you Monday - Friday from 12pm. If you just can't get enough, check out the schedule to see what else is coming up later in the day.
Join the conversation!
Head over to the new Adobe Live UK community chat on the Discord app to ask our guests questions, stay up to date and connect with others.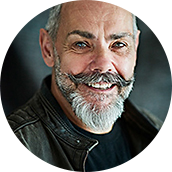 Tony Harmer (a.k.a The Design Ninja) is a creative Swiss Army Knife and learning-content author with a three decade career. Tony is a popular speaker & presenter and his often off-the-wall sessions always provide a ton of tips, techniques and inspiration delivered with a humour and enthusiasm that is totally infectious.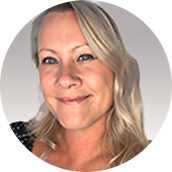 Maddy is an experience maker for the Global Sales Enablement team at Adobe and has delivered training to our teams and partners all around the world. She's a Creative Cloud superfan  and produces video content weekly on an Adobe Podcast, amongst many other creative projects.
Missed a live stream? Check them out on-demand.

Adobe Presents D&AD Awards 2020
Join us for an exclusive series of discussions, debates and live talks on creative excellence. Discover what makes this year's D&AD award-winning work worthy and learn from some of the best talent with our D&AD Festival keynotes.