Captivate your audience with video marketing.
Learn how to drive traffic and connect with your audience through video marketing.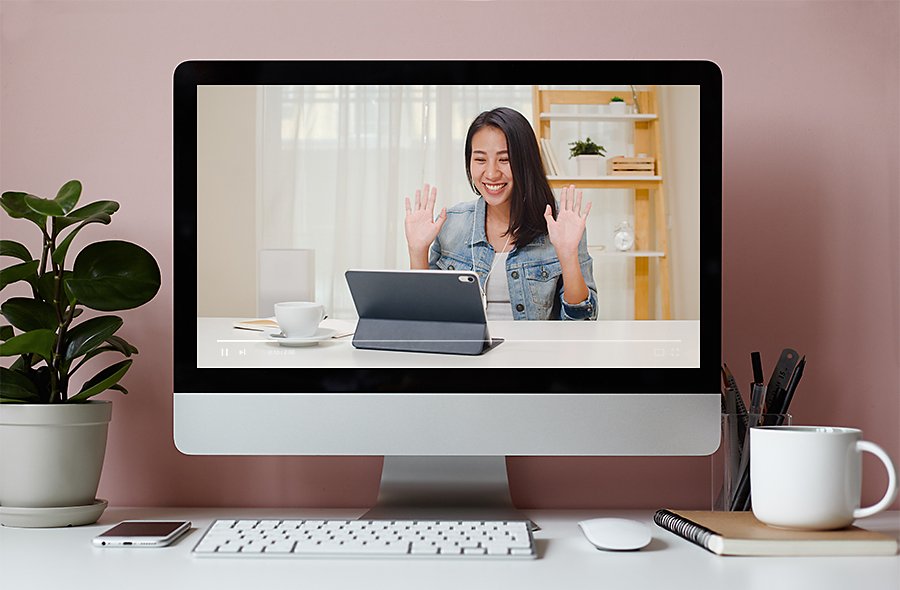 Why your digital marketing strategy needs video content.

Videos capture peoples' attention like few other content marketing efforts can and their prevalence online is only growing. Videos are easy to engage with, which makes them an ideal way to showcase your brand and spur your audience to action. Adding a video to your website exponentially boosts your SEO rankings, which increases your chances of ranking on the first page of Google search results by 50x.
Which type of video is right for your business?

Before you begin shooting, ask yourself a few key questions about your goals and resources. Remember that the video you produce will reflect your company; you want to make production decisions, including everything from the script to the filming location, with your brand identity and target audience in mind.
Settle on a clear goal for your video. This will make it easier to pick which tools, video format and platform will best reward your marketing efforts. A short video announcing a sale will be very different from a two-minute brand story video. The former might include a call to action and success metrics and stats will be focused on conversion rates and click-through rates, while the latter's success might be gauged by engagement rate and raising brand awareness through impressions.
Video marketing content platform and budget considerations.
If social media is your final destination, you'll want to plan for smartphones and smaller screen sizes and keep in mind that younger audiences tend to watch videos on social media channels, which lends itself to shorter content. You may even consider a talent budget to hire an influencer. For longer content, embedding a video from your YouTube channel or Vimeo is a better option, as these venues allow for high resolution streaming without long loading speeds.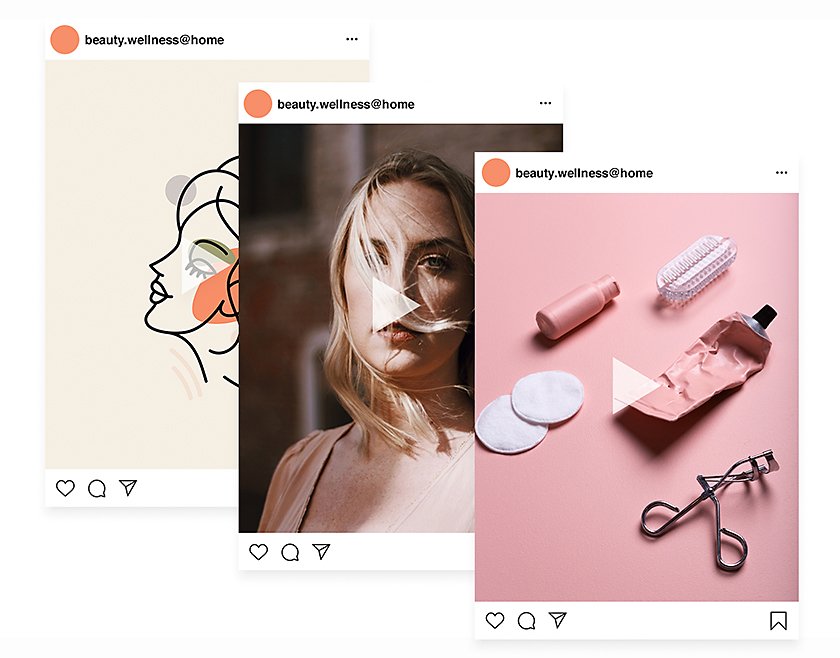 High video production value is ideal, but budgets for video marketing content can quickly bloat. If a shorter social video is your goal, in-house resources might be the most cost-effective route. If this video will live on your website's homepage or landing page, outsourcing to a professional videographer to ensure high-quality content may be worth the larger budget.
Steps to make a video.

While a successful video marketing campaign is far from formulaic, you'll want to follow a few steps to guide your process, no matter what type of video you decide to create.
1. Plan
Many hiccups and setbacks can be avoided when you work with a strong plan. Determine your goal, audience, platform and who will be in the video. If your video is outdoors, plan for the weather and time of day.
2. Script
Even if no words are spoken, you still need a script. A few paragraphs should be enough for most short videos. Write in cues for audio, graphics and any speaking parts. Time your dialogue and other elements of the video in your script and, when in doubt, err on the side of brevity.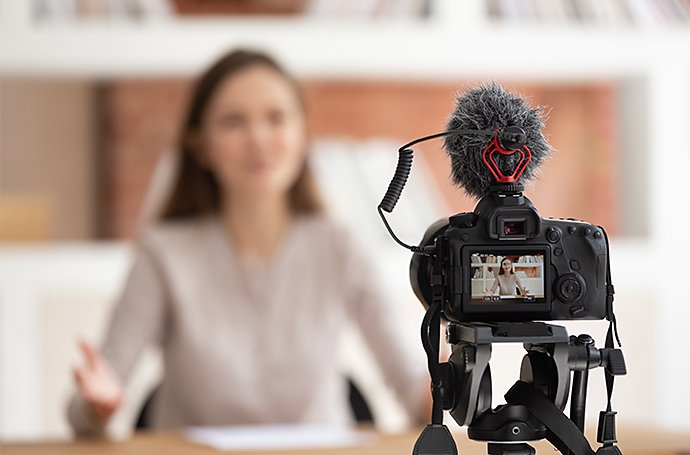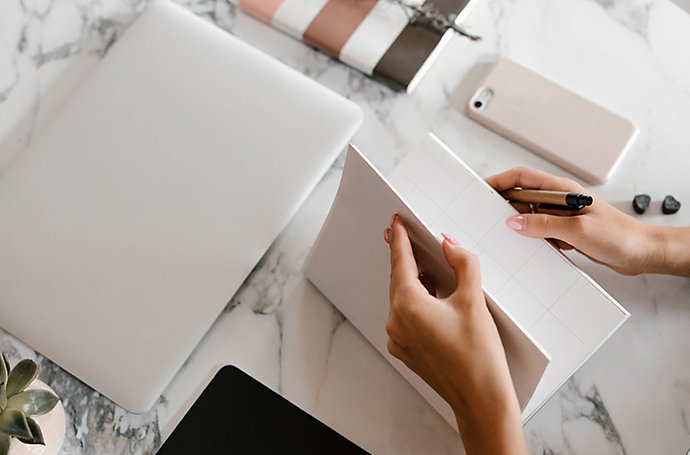 3. Shoot
When filming day arrives, make sure you have the right gear. If you invest in just one item, make it audio. Even smartphones can film decent video, but bad audio is a dealbreaker for viewers. Luckily, decent audio can be achieved for much less than you'd think. Shotgun microphones are a great all-around pick, while lavalier mics are the best choice for capturing crystal-clear dialogue. If you'll be outdoors, consider adding a windscreen to combat any crackly wind sounds.
4. Edit
Trimming and arranging clips are the staples of any editing process. Most editing software will do this in an intuitive drag-and-drop fashion. Make your footage smooth with B-roll cuts and transitions and add any titles, graphics or animations. Though they can be exciting, try to keep special effects and unique transitions to a minimum, as they can be distracting if overused.
5. Add voice-overs or music
Balancing your music, dialogue and sound effects is crucial to making a video that will connect with your audience. You can alternate fading each element in and out for smooth transitions or you can experiment with all three and find a volume level that complements each sound element. Make sure that you license any music you use or else pick a royalty-free track.
Pick a type of content for your video marketing strategy.
1. Brand stories
Share your company's background and ethos to form an emotional connection with potential customers using a brand story video. Ugmonk highlighted their craftsman origins and gave a peek at the making process with their stunning brand story.
2. Live videos
Virtual events and webinars are an increasingly popular option for social media platforms. On Facebook and Instagram, you can go live with one touch (with no video editing needed), which makes it great for informal communication. The downside to live streaming is the decreased quality and somewhat unpredictable environment. If this is a formal event, invest in high-quality audio gear and, if possible, have multiple cameras rolling from different angles so you don't miss anything.
3. Expert interviews
Give your audience the unique chance to engage with high-profile figures they wouldn't normally have access to with interview videos. Experts bring credibility to your brand and provide value to consumers who might not be at a purchasing point in their journey, allowing you to organically further your brand reach. This interview with artist Gerald Moore provides a look at what you can do with this kind of video.
4. How-to and explainer videos
These videos should be brief, informative and simple, as their purpose is to reassure the customer that they can successfully and easily use your product or service. This infographic delivers steps to help you learn more about crafting the perfect explainer video.
5. Customer testimonials
This testimonial video is a great example of keeping your project simple and effective. You can animate your data visualisations or overlay them directly onto your footage with editing programmes such as Adobe Premiere Pro.
6. Animations
Marketing videos don't have to be boring and animated videos are some of the best examples of this. You can tell a compelling story unconventionally by animating it. Samsung's product video for their QLED TV is a great example of how visually striking animation can be in video advertising. Explore many animation apps to see if this route best fits your project. Also, if you prefer to let the numbers do the talking, animated infographics are a great way to relay important numbers while keeping the audience engaged.
Optimising your videos for maximum ROI.

Optimise your video for search engines, export and you're ready to share to your desired platform. Don't be hesitant to jump into video content marketing just because you lack professional gear or training. A good video strategy is worth just as much or more than expensive cameras and production value. With many apps to help you, Adobe Creative Cloud is a great option for teams looking to make marketing videos. Tell your story, keep it simple and watch your metrics grow.
More topics you might be interested in…
Find creative ways to grow your business.
CUSTOMER STORIES

See how Adobe customers are building great experiences with Creative Cloud for teams.
Choose your Creative Cloud for teams plan.
All plans include the Admin Console for easy licence management, 24/7 tech support, unlimited job postings on Adobe Talent and 1 TB of storage.
€33.49/mo per licence (excl. VAT)

Your choice of one Adobe creative app such as Photoshop, Illustrator, lnDesign or Acrobat Pro.*

Get 20+ Adobe creative apps including Photoshop, Illustrator, InDesign, Adobe Express, XD and more.

* Acrobat Pro, Lightroom and InCopy single apps come with 100 GB storage.