7 ways an integrated creative platform can
improve the bottom line.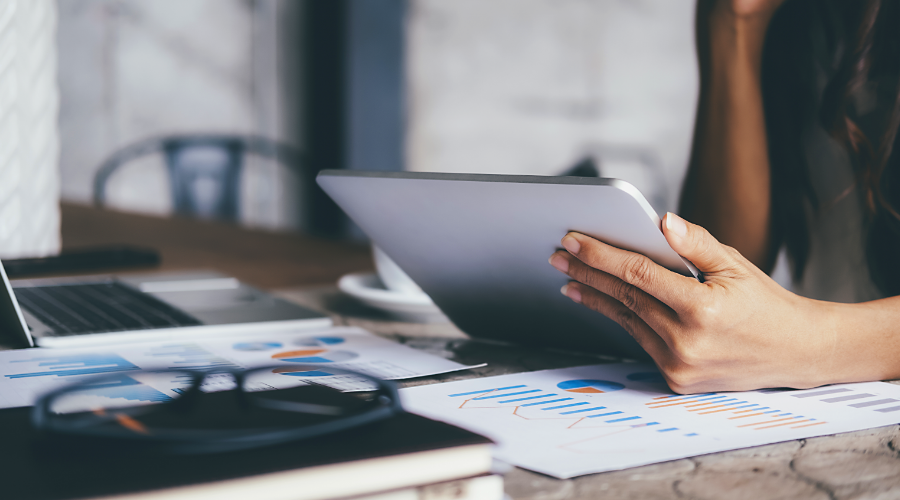 With so many tools on the market, selecting software for creative teams can be a tough decision for IT managers — especially at a small business. You can keep adding to the disparate collection of applications your teams already have, but they may not serve your needs as the business expands. Besides, managing them is already taking up too much of your time.

There is an alternative. A comprehensive, multi-application creative platform can scale with the company and let you manage everything from a single dashboard. And giving creatives a common toolset helps them be more efficient. But integrated creative software would probably strain your budget, so you mark it as a wish-list item and move on.
 
Not so fast. You may be pleasantly surprised to learn that a comprehensive platform can actually reduce costs by cutting the number of tools your teams use, simplifying administration, improving employee retention, and lowering risks. And by boosting productivity and energizing teams to do their best work, it can also generate more revenue for the company. Here are seven ways that work.
How an integrated creative platform cuts costs.
It eliminates the expense of software creep. To succeed in today's competitive environment, teams need to be agile and flexible. Someone who selects art for online content today may be called upon to edit webinars and videos next month, requiring a new set of tools.
 
As workers take on new responsibilities and teams shift to accommodate project needs, the costs of adding an app here and a tool there can end up wrecking your budget. It's much more economical to invest in a single creative platform that covers everyone. And you'll know exactly what your cost will be each month.
 
It eliminates costly unmanaged software licenses for creative teams. When you're managing a collection of separate apps, it's hard to keep up with licensing. Missing an expiration date means putting someone out of work. And it's tough to know how often employees are using various tools. Some may work with only a single app, while you're paying for capabilities they don't need.
An integrated creative platform lets you manage all licenses from a central web console dashboard. You'll never miss a license expiration, and you can assign or reassign licenses as needed. You're not stuck paying for capacity you don't need, and you don't have to renegotiate contracts to keep your business the right size.

It avoids costly risks. With an integrated ecosystem of creative tools, you cut out the expense of upgrading or replacing scattered end-of-life applications. These apps also pose cybersecurity risks that can result in costly breaches, fines, and reputational damage. 

It lowers IT management costs. As an IT manager, your time is valuable. If you're juggling apps and contracts piecemeal, you're not using your skills effectively. With a creative platform, you reduce time spent on rote tasks such as installation, onboarding, and offboarding. That allows you to focus on more important things, like preparing the organization for future technologies and making it run more efficiently. In fact, you've just done that.
How an integrated creative platform generates revenue.
It helps creatives be more productive. With integrated creative software, creative teams share the same tools and application libraries, helping them collaborate more easily. A Forrester study found that a collaboration platform can save employees 5 to 10 percent of their time, adding up to hundreds of thousands of dollars a year. They'll spend that time creating products that make the organization money.

It lets your business scale more efficiently. As your business grows, you need tools that will scale with you. Inexpensive individual apps often work well when you're starting out, but there's a ceiling to their capabilities, and an integrated platform lets you grow into more sophisticated creative projects without hiccups. The faster you scale, the more revenue you'll produce along the way.

It empowers collaboration and innovative thinking. Synergy is real. When teams collaborate effectively, ideas and energy flow. People feel empowered to experiment. That translates into more innovative work that stands out — and gets tangible results.

Research bears this out. Companies with the highest levels of collaboration achieved four times more revenue from their digital projects than others, a recent Accenture study found. They also grew 13 times more profitably than other companies, consistently achieving growth above industry averages.

With an integrated creative platform that lowers your costs and helps you make more money, your organization could be one of them.
Adobe can help.
Adobe Creative Cloud for teams gives you the world's best creative apps and services in a single, secure, integrated platform. With 20+ desktop and mobile apps, Creative Cloud Libraries for keeping assets in sync across apps and devices, and 1TB of storage per user, this complete creative solution is designed to support your business at every stage of growth. Plus, you can count on simplified license management and total control over your software to help your team stay focused on creating great work.