Put the flow back into your creative workflow:
6 steps to harness the power of workflow automation.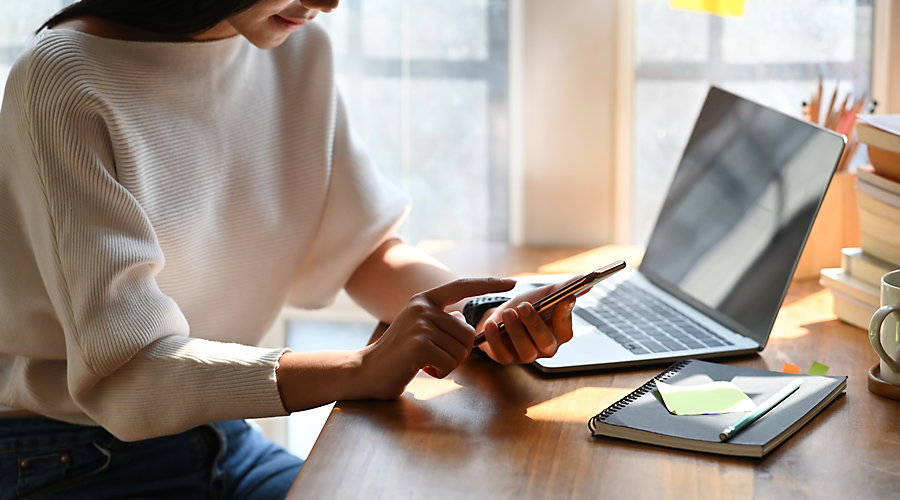 Imagine getting to work on Monday morning to a surprise: Your company has decided they need access to more of your creative team's genius, and they've given you a personal assistant.

This assistant is here for one reason alone: to take care of the administrative and managerial tasks that have sapped your bandwidth all year. You can now steer your collective talent, enthusiasm, and time toward the innovative projects that help your business reach new audiences.
Chances are you could really use the help. The admin workload of creative professionals is heavy — most spend the majority of each day on general unskilled tasks such as data expeditions, interruptions, and email searches. This is alarming on many fronts, including margins and morale.
The good news is that task automation and artificial intelligence (AI) are here to save the day. Getting intelligent automation tools to do the heavy lifting can add hours back to your projects daily and free up your creative team to do their best work. And implementing a smarter workflow is surprisingly easy.

1. Start with low-hanging fruit — look for repetitive
administrative tasks.
First, look for repetition in your team's general and administrative workflow. Tasks that are being done on a regular basis — say, certain types of daily emails or monthly invoices — can probably be automated.
"Jot down anything that takes up a lot of your administrative time and start looking into tools that could solve that problem," says Emily Ryan, founder and creative director of Westfield Creative. "There are so many amazing tools out there specifically created for creative teams."
Look for tasks within creative processes that can be tackled by new AI capabilities in tools. Tasks like media editing and analytics that used to take hours or days can now be done in seconds.

2. Design a tighter workflow.
Once you've identified what to address, make a plan. Decide which processes can be automated and which tools can get your team up and running quickly.
"Most people don't want to invest the time to set up a workflow. But in reality, automating a process isn't as difficult as it seems and can actually be done pretty quickly," says Ryan. "One thing we've done is create a workflow in our task management program that automatically tracks our entire email design process and can guide us through step by step. It's all automated, and it really didn't take much time to set up."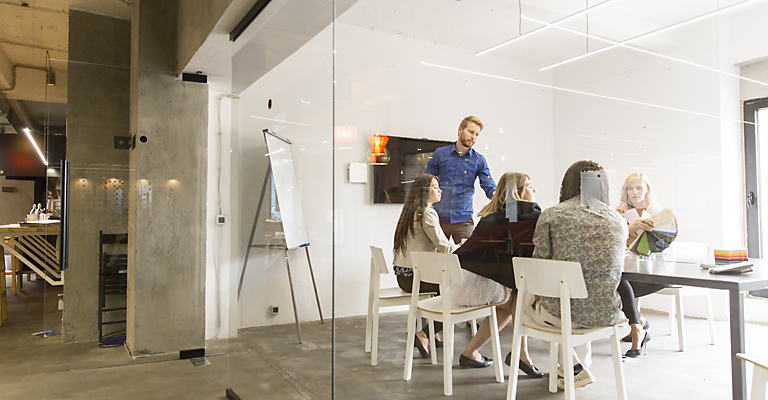 3. Build a comprehensive, connected toolbox.
Your updated workflow plan hits the ground running when you add the right tools. Build a comprehensive, integrated toolbox of everything your team needs in order to spend more of their time creating. It should include a few essentials:
Creative apps your team is using to create engaging content
Digital asset management and work management platforms providing content and organization to your assets
Productivity and document creation applications
Project management, team management, and administrative apps
Cutting-edge tools will come with built-in automation and AI features that integrate seamlessly with one another and the apps you already use, and they will significantly shorten the timeline of both administrative and creative workflows. 

The tools in your collection should communicate and integrate with one another automatically to enable seamless workflows for your team. The right cloud-based assembly of tools will allow your team to:
Share media libraries and storage locations
Search for creative assets and files from every platform
Collaborate across tools in every step of a project
Automatically save work to the cloud, with searchable version control
A solid cloud-based grouping of tools and platforms will integrate all these parts of your workflow by design, saving your team precious onboarding and configuration time.
"Automating can give you back the time you need to experiment, and time to do the thing I see as sort of sacred — guide and shape the creative spark," says Adobe Creative Director Brian Yip.
"Automating can give you back the time you need to
experiment, and time to do the thing I see as sort of
sacred — guide and shape the creative spark."
5. Shorten and simplify review cycles.
Speed up the lifecycle of a project by making collaboration easier. Shorten feedback and review times by sharing assets easily within the network of your integrated toolbox. Invite collaborators, review work, and leave feedback for your team and stakeholders all in the same documents and systems.
"PDFs have been the backbone of how people communicate with comps, from sending them to clients and stakeholders to sending them back and forth internally," says Yip. "The change I see now is that entire commenting systems for collaboration and approval are being built into all of our applications. Automation technology makes it possible to leave and pin comments, and mark and note things at certain points, without leaving the platforms we're working in."
Less time spent on standard processes means more time for better work. Let collaboration happen within the context of an integrated toolbox and workflow, and watch how much easier it is for your team to create high-quality deliverables.

6. Enable access on the go.
Help your team work better together by making it easier for them to work from anywhere, whether from a phone, tablet, or computer. By using cloud-based and cloud-native tools and platforms, you can give team members the power to design, share, and collaborate in every phase of a project — with the assurance that their work will be automatically saved.
When access to content is easy and mobile, team members can connect immediately with their work when ideas hit. Mobility enables innovation when teams can collaborate, tweak, or brainstorm at the moment creativity strikes.

Commit now to a new normal.
Prioritizing automation, centralization, and mobility in one seamless workflow will bump up the speed and quality of your team's work in measurable ways. So get an assist — reap the benefits of an automated workflow, even if getting an assistant isn't in the cards just yet. Imagine what your team could do with hours of the day back, and then update workflows to make that dream a reality.
"The benefits of automating your creative workflows are endless. It's like having another employee on hand," says Ryan. "It's also just so nice to set something, let it run, and still see results without lifting a finger."

Adobe can help.
Adobe Creative Cloud for teams gives you the world's best creative apps and services in a single, secure, integrated platform. With 20+ desktop and mobile apps, Creative Cloud Libraries for keeping assets in sync across apps and devices, and 1TB of storage per user, this complete creative software solution is designed to support your business at every stage of growth. Plus, you can count on simplified license management and total control over your software to help your team stay focused on creating great work.