Craft the interfaces and user experiences that amplify the world's ability to create and connect.
Design the career of your dreams.
Adobe Design is a global team consisting of hundreds of people with diverse backgrounds and perspectives. We celebrate the unique, rethink the routine, and encourage the unexpected. Outside Adobe, we're artists, speakers, writers, makers, and mentors. Inside Adobe, we're the visionaries and strategists who shape the look, feel, and function of the tools that help millions of people create and communicate like never before. 
 
Meet our Adobe Design teams.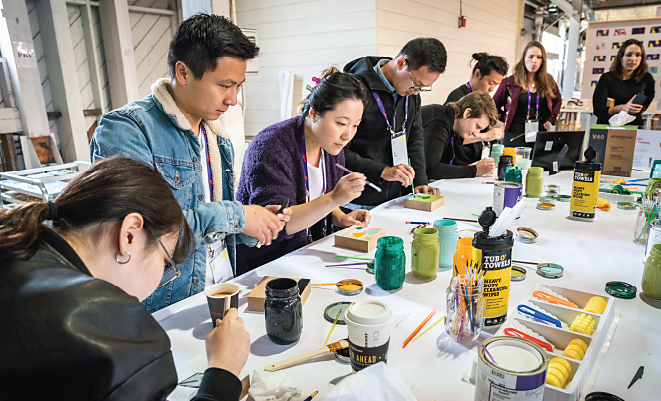 Experience Design

We combine elegant, human-centered design solutions and intuitive, inclusive in-product experiences. We champion big-picture thinking and solve creative and business challenges that ensure the worldwide usability of our products. Help us reimagine and redefine digital experiences across Adobe Creative Cloud, Document Cloud, and Experience Cloud.
 
Content Strategy
From clear buttons and brief error messages to detailed how-tos and complex navigation structures, our content strategists provide the context for in-app experiences with language that's clear, consistent, helpful, and human. If you design with words, help us develop the messages and copy that keep Adobe products understandable and on brand. 
Prototyping and Engineering

Whether incubating new ideas or developing systems that help Adobe Design work better on an ever-expanding scale, Prototyping and Engineering creates in-product experiences that are intuitive, delightful, and harmonious. Work with us to transform insights into interactive experiences, bring design to life in our products, and wow our customers.
 
Research and Strategy
Before putting pixels to canvas, Adobe's designers need to understand problems from a human-centered perspective. That's where Research and Strategy comes in. Through observation and interviews, we provide product teams with insights that inform the design, development, and evolution of Adobe's apps and services. Help us continue to include customer voices in our process.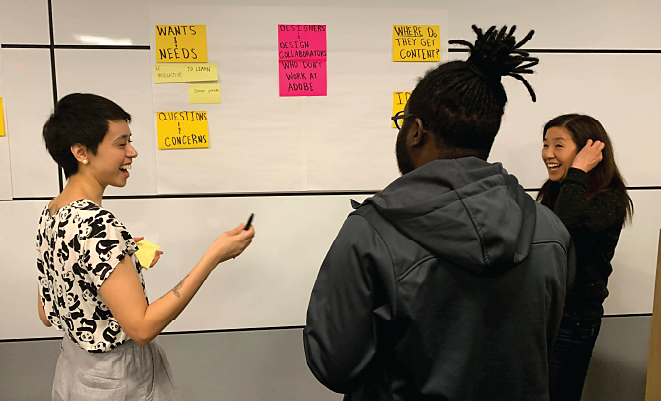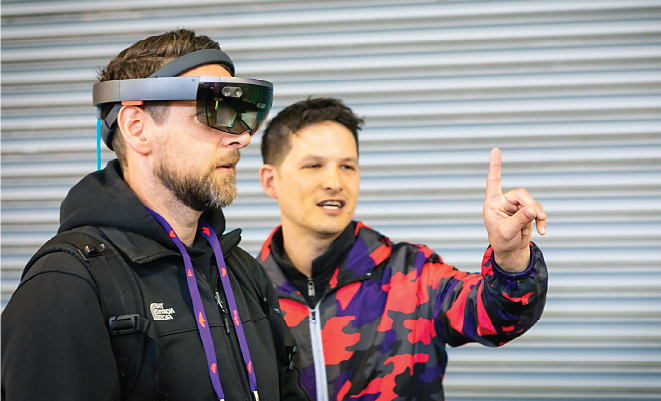 Design Operations
For many, Adobe is synonymous with design. One catalyst for that perception is Design Operations — our partnerships with product and engineering teams ensure that design is central in the planning and building of our software. Help us evangelize and elevate the value of design while providing day-to-day support to the team.
 
Team Operations
It's a big job to keep the business side of Adobe Design running smoothly, but Team Ops does that and more. We ensure that the organization grows thoughtfully and deliberately while fulfilling its potential with programs that foster connections, collaboration, and community both inside and outside Adobe.