Compliance
We comply with industry standards and regulations to help keep your data safe.
Our open, flexible framework adapts to constantly changing standards and regulations to help provide ongoing compliance across all our products and services. We continue to invest in automation to facilitate stronger controls and enable us to adapt quickly to changing regulatory and industry compliance requirements.
Current certifications, standards, and regulations.
Learn more about the specific compliance attestations for each Adobe product and service. All these attestations have been certified by third-party auditors. 

Looking for more information about Adobe's solutions that are HIPAA-ready?
Looking for more information about Adobe's compliance with the EU Digital Services Act (Regulation (EU) 2022/2065)?
Learn more and download our open Common Controls Framework (CCF).
The Common Controls Framework (CCF) by Adobe is a set of security activities and compliance controls we implement within our product operations teams as well as various parts of our infrastructure and application teams. To create the CCF, we analyzed criteria for the various certifications to which our solutions must adhere and rationalized their more than 1,000 requirements. The CCF is also flexible, allowing us to quickly adapt to new and changing standards and regulations. We invite you to use this framework to help accelerate and standardize your own ongoing compliance efforts.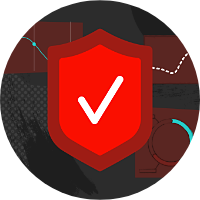 Dive deeper on our blogs.
Learn more about our compliance approach and our automation efforts on the Adobe Corporate and Tech blogs.


Adobe and GDPR.
Adobe enterprise solutions are GDPR-ready, so you can spend less time thinking about compliance and more time creating great experiences for your customers.