Reimagining creative collaboration: 
5 tips for remote creative reviews.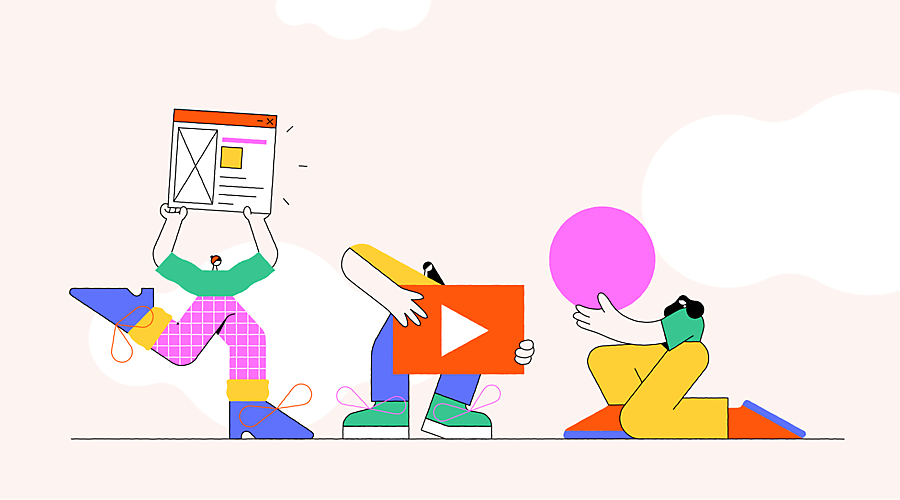 Creative reviews have come a long way since designers had to print out a proof, mount it on a polyboard and drive to a meeting to present it to a client.
Even before the COVID-19 pandemic, many creative teams had become accustomed to working virtually, taking advantage of cloud-based collaboration tools to work across geographic boundaries and time zones. But in a world where remote work has become the norm, creative teams are now faced with the added challenge of how to collaborate effectively when meeting in person isn't possible — even for team members who live within the same radius. 
According to a Gartner study, 80% of company leaders plan to allow part-time remote work after the pandemic and 47% will allow full-time remote work for the foreseeable future — so creative teams likely will continue to navigate the review process in a hybrid environment. Though remote creative reviews are often hard to manage because of numerous comments from different stakeholders, they can be seamless and even energise creativity and collaboration if your team has the right tools. 
If you don't know where to start, here are five tips for better remote creative reviews.
1. Stick to one channel.

An effective creative process requires team members to operate from the same playbook and use the same nomenclature. Using consistent tools and technology across the team is the foundation for this. 
To improve collaboration, adopt a single tool that allows your team to share creative assets and files in one place. It should also automatically save previous versions, centralise comments and allow stakeholders to share their feedback on work that's in progress. That way, your team doesn't have to send multiple copies of an asset for review and can streamline workflows to save time.
2. Build your team's technical know-how.
Don't assume everyone involved in the project is tech-savvy. Identify stakeholders, including senior leaders, who might need extra support to learn how to use collaborative tools. 
You can reduce the learning curve by choosing an intuitive and user-friendly collaboration platform, but even then, team members will have a range of technical skills and may still need help. It's also helpful to choose a platform that integrates with productivity tools — such as Microsoft applications — that your stakeholders are already comfortable using.
"People really struggle with it. When you're on a deadline and have to learn a new application, it can be insane," says Charlie Pearson, a freelance creative director who has worked with brands and agencies of all sizes in both the United States and the UK.
Consider doing an initial platform walkthrough with your team. Create a quickstart guide that covers the most important features team members will likely use or put together a short video tutorial. Then, they can rewatch the video whenever they have questions. Some of these resources may already be available through your software provider, so start there.
3. Save important conversations for team meetings.
Collaborating as a team also means communicating as a team. 
Numerous side conversations about an asset under review can lead to confusion and delays, as some team members miss directional guidance that could accelerate the review process and get you closer to a finished product. 
Instead of having team members communicate about work one-on-one, schedule a team meeting after everyone has had time to review the asset. "If you have a huddle to review things, that's a good opportunity for everyone at that moment to address whatever needs to be addressed, because then you'll get to a conclusion," Pearson says.
He adds that even in a remote environment, face-to-face and verbal communication are vital. While some team members may prefer to communicate via email, important information can get lost in an email thread — or lost in translation — so "it's critical to have face-to-face time, even if it's just on Zoom."
4. Set clear deadlines.
Set a clear timeline for reviews and don't push back any deadlines until every single person involved in the project finds the time to review a specific deliverable.
"The buck stops with us and if a client doesn't review an asset within the time period, the consequence can be that everything gets delayed," Pearson says. 
Using cloud-based collaboration tools that send automatic reminders can help stakeholders stick to deadlines. A nudge via email or phone from someone on your team may help to hold them accountable, too.
"The buck stops with us and if a client doesn't review an asset within the time period, the consequences can be that everything gets delayed."
Creative Director, CP Design

5. Go deeper with feedback.
Don't limit feedback to edits and fixes. Instead, encourage team members to build on each other's work and contribute new creative ideas.
You can use collaborative tools to your advantage. Consider breakout rooms during team meetings where stakeholders from diverse disciplines participate in a 10 to 15 minute brainstorming session. This can be really beneficial for crowdsourcing ideas during the planning stages of a campaign or project. If your team has web-conference fatigue, give them a framework for the review process and provide specific guidance about the type of feedback that would be most helpful. 
Collaboration often spurs creativity, so facilitating a real-time exchange of ideas or providing feedback parameters can help your team offer suggestions that extend beyond basic typography or colour palette changes.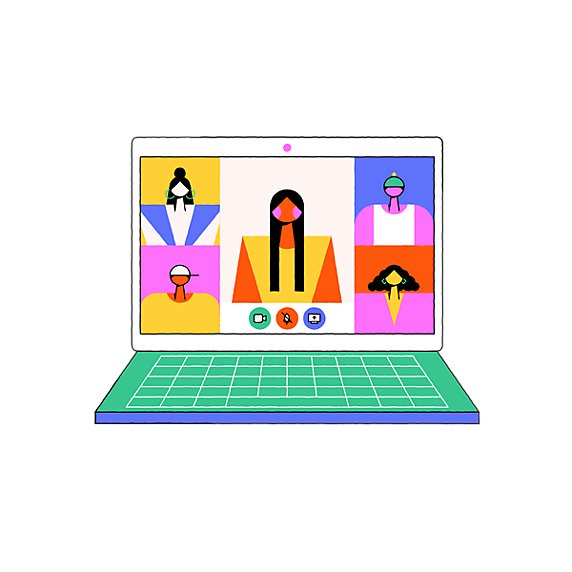 Fostering better remote collaboration.
The new work-from-home paradigm gives creative teams a chance to reap the benefits of an improved online review process. 
Though remote creative reviews come with a unique set of challenges, they also give your team the opportunity to reimagine creative collaboration — if you embrace the right tools and understand how to help team members perform at their best in a remote environment. 
The five best practices we've outlined can help you to design a remote review process for optimal communication, creativity and productivity — no paper proof or polyboard required.