Case Study: Burnt Oak Junior School
How primary schools can empower and transform their pupils' digital learning.
With the launch of a Journalism Club came the need for software which would enable the children to create a digital newspaper from concept to publication. Find out how two educators have not only got their primary school pupils successfully using professional software, but have also boosted critical future skills.
Meet Lorraine Smith and Peter Barrett from Burnt Oak Junior School.
Lorraine Smith, Journalism Club lead, and Peter Barrett, computing leader, have both been at the forefront of using industry-standard technology on various innovative digital projects at Burnt Oak Junior School in Sidcup, Kent.
"I know there are teachers who think, 'Well, I couldn't do that,' or 'I couldn't teach that technology in my primary school,' but my message to you is that you shouldn't be afraid. Initially I actually knew very little about some of the new software that I teach! But the children find out and I learn with them – and that's ok. I promise you will be amazed at what children can do and how they teach each other." 
Peter Barrett – Computing Leader.
The path to professional software.
In the summer of 2018, Lorraine launched a child-led digital newspaper, Burnt Oak Buzz, to celebrate pupil voice and boost digital skills such as photography and illustration.
Within the first month of launch, Lorraine recognised a need for software the children could use to create the newspaper from concept to publication. She says, "I knew that they could put the newspaper together themselves, and that I needed some way of facilitating that for them so they could create and learn and drive it forward independently. I knew that they could take on that level of responsibility, mentor each other, and edit their own work if we had the right tools."
Lorraine started looking for a solution the children could use, and discovered Adobe Creative Cloud, which, while advanced for primary school pupils, she thought would be ideal.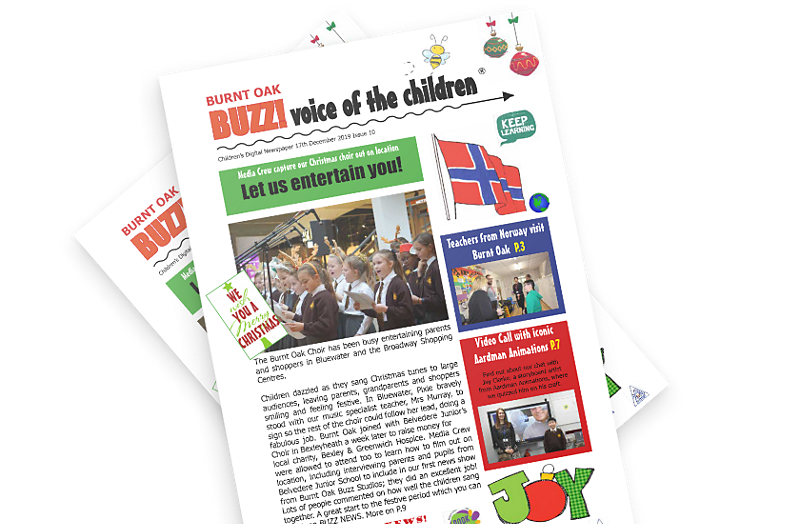 "The children are great with Adobe Creative Cloud, which is industry-standard software. They can do it. We don't know how capable children are in computing unless we give them more and more tasks, and I've discovered that they're incredible." 
Peter Barrett – Computing Leader.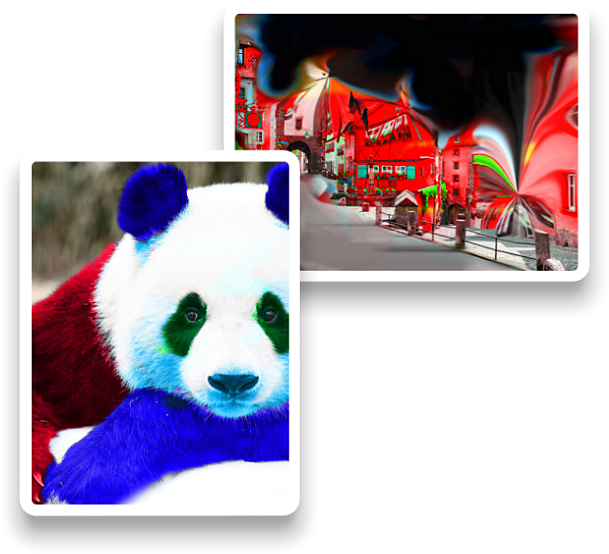 Panda created by Year 2 student age 8 at Burnt Oak Junior School.
Red buildings created by Year 4 student age 10 at Burnt Oak Junior School.
How a timely intervention paved the way for a boost in digital creativity across the school.
In April 2019 came some good news, as LGfL offered all their member schools free Adobe Creative Cloud licenses. 
Journalism Club started using Adobe InDesign straightaway. Lorraine says, "once the children understood the process, they ran with it. There's no better way to let children experience things than by simply giving them the tools they need to learn. They now do the whole production line for Buzz."
Peter agrees, saying, "when I started teaching Adobe Photoshop in computing lessons, I realised I needed to take a step back, as the children were working things out for themselves. They were teaching each other. Every time we use it, I'm amazed by what they do with Photoshop!"
A new way of thinking.
Other teachers in the school use Adobe Spark in their classrooms. Pupils picked up Spark straightaway and just went with it. Peter says, "our teachers quickly became aware that Spark wasn't something that needed to be added to their lessons, it's something that's a natural part of their lessons." 
It's not just technical skills that children are learning with Adobe and Journalism Club. As Lorraine says, "we're facilitating a way of thinking, an open-mindedness, a will to try. We're teaching them resilience, to keep trying and coming back for more."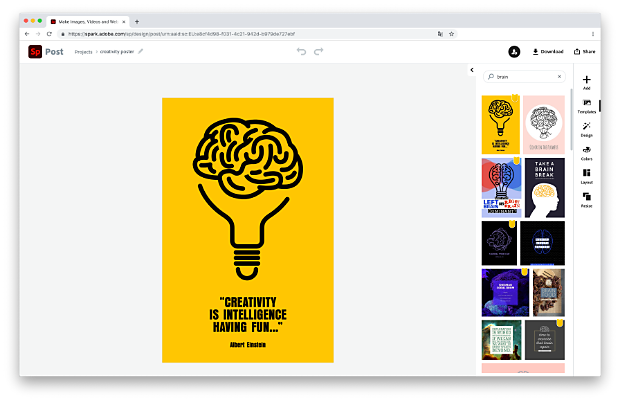 "One of great things about teaching with Adobe Creative Cloud is that you can give children these tools, open them up to possibility and let them lead, and they will achieve something remarkable."  
Lorraine Smith – Journalism Club Lead.
Why all primary school teachers can use professional software – even if you think you can't.
Peter acknowledges that the digital level of learning at Burnt Oak could sound intimidating to teachers unused to technology, but he says, "if you think "I couldn't teach that in my primary school," you need to not be afraid. Initially I actually knew very little about some of the new software I teach! But the children find out and I learn with them. Teachers with low levels of technical skills can still do this because the children have got the technical skills – and that's ok."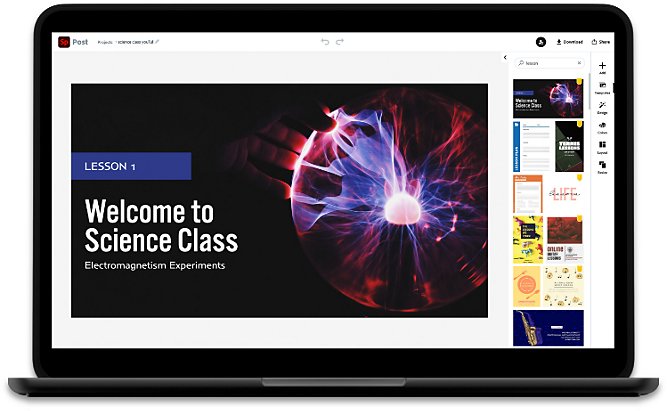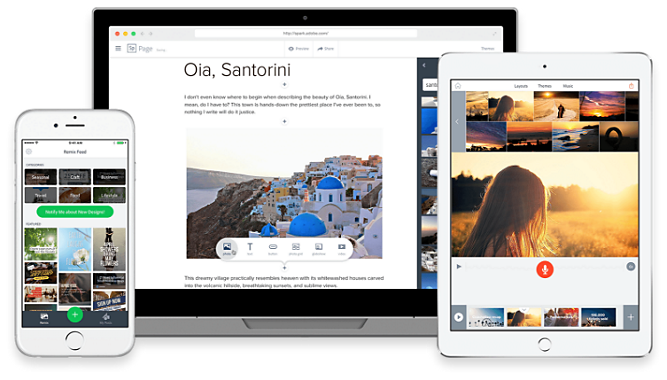 The power of digital creativity in improving soft skills.
Peter says his pupils' soft skills have improved as a direct result of using Adobe software, "cooperation is definitely stronger. I see one child discover a new way of doing something, or functionality they haven't seen before, and they'll tell others about it, so they learn, too. And there's so much depth to Adobe products that there are a lot of new things to find out."
What's next?
Since schools have been in lockdown, Lorraine and Peter have been upskilling by learning new Adobe products such as Character Animator and Illustrator, and say, "we know we can take this back and use them with the children. Character Animator is next!"
See how the apps are supporting pupils.
If you're looking for software that allows pupils to create something to a really high standard, that's visually appealing, as well as helping them to get a really good understanding of the subject, Adobe Spark makes that possible in a really simple way. All pupils can understand the interface, which is really user-friendly."
– Luke Craig, Year 2 Teacher and ICT Lead at Britannia Village Primary School
"I knew the children could put the [digital] newspaper together themselves from beginning to end. I needed some way of facilitating that for them so they could create and learn and drive it forwards, independently. I knew they would be more than able to use this professional software and produce outstanding results."
– Lorraine Smith, Teaching Assistant and Journalism Club Lead at Burnt Oak Junior School 
Check out these other inspiring stories…