Branding mistake #3 — 
not understanding your audience.
Part of our series "6 Mistakes You're (Probably) Making with Your Digital Brand"
Solid brand identity? Check. Airtight brand guidelines? Check. Deep understanding of your target markets? You might need
to double-check.
One expensive, frustrating branding mistake that creative leaders often make is developing campaigns without fully understanding their audience. And it's easy to see how it happens. Market research tends to take place on the business side of things, and it may not always be accessible to creative teams.
But it's worth the extra work to tap into your company's existing audience research, and even do some research of your own, to make sure your creative work resonates with the right people and drives customer loyalty. Without good insights, you risk building a brand identity that doesn't appeal to the right customers. The result can be wasted time, money, and creative brain power.
Read on for five important things you can do to get a deeper sense of who your audience is, what they care about, and what they need — so you can design with them in mind.
1. Conduct demographic research and identify pain points.
There are lots of ways to understand your audience, but a great place to start is pinning down who is most likely to buy from you. This is something your marketing colleagues probably already know, so ask for a peek at their research.
If you're a consumer-focused company, consider: How much does your product or service cost? (This can tell you whose budget it fits into.) How old are your potential customers? Where do they live? What matters to them? Why do they need your product or service? If you're marketing to other businesses: How big are your prospective customers? Who are the internal influencers? Which departments make the buying decisions, and what are their top priorities?
From there, dig into your customers' pain points. What problem does your product or service solve? What does it feel like to have the problem in the first place, and how does your company make your customers' lives better?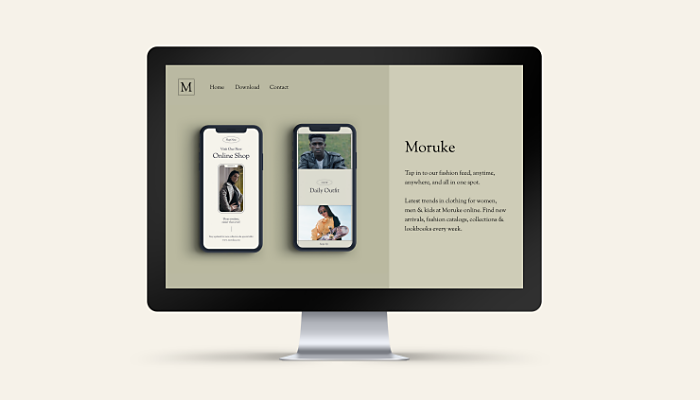 2. Segment your audience.
If you haven't defined your audience, it's easy to get stuck trying to appeal to everyone. The problem is that a campaign broad enough for any audience may not be specific enough to appeal to anyone.
Instead, consider narrowing down your target. For example, do you need to speak directly to busy moms? Or small businesses that want to grow their online presence? Choose an audience that's small enough to speak to but big enough to meet your company's revenue goals.
That may mean segmenting your audience into several groups and producing slightly different creative for each. "It's important for us to know that certain audiences may be attracted to our product for different reasons," says Ben Abraham, senior brand manager at Storyblocks, a company that provides stock video and audio to help its customers tell stories. "We want to be intentional about building creative that's targeted enough that when you're on Instagram, for example, and scrolling, you'll feel like an ad was served to you for a reason."

3. Go right to the source — your customers.
Once you know who your customers — and potential customers — are, you don't have to guess about what gets their attention. Instead, find out what they're saying on social media, in blog comments, and on customer support channels.
"Look at feedback so you can think of your customers as more than a persona," says Abraham. "Folks have individual nuances. The time they're thinking about you and your brand is just a miniscule percent of their lives, so you want to be able to tap into a holistic experience of how they live."
As you build your brand, consider reaching out to a group of devoted customers to see if they're willing to share their opinions with you. Run test versions of new branding campaigns by them and integrate their feedback as you refine your work.
"Look at feedback so you can think of your
customers as more than a persona."
Senior Brand Manager, Storyblocks
4. Spy on your competition.
Your customers are probably interacting with other companies in the same space as yours. So a good competitive analysis can tell you what else they're seeing. Ask how other companies are reaching their audiences. What seems to work? What doesn't? Who have they forgotten, and how could you do something different to reach the people they've missed?
Looking at the competition also helps you see your campaign in the same way your audience experiences it, so you can tailor your branding to stand out in a short-attention-span world.

5. Grow with your customers.
Once you know your audience, pay attention to how their needs are growing and changing so you can make updates to keep your brand relevant.
For example, Abraham's company follows trends and technology in the video market, but they also pay attention to potential customers down the road. "Our goal is to inspire future generations of storytellers," he explains. The company recently sponsored a conference for high-school filmmakers. "If we get to know them now, we can understand what they're looking for — we can anticipate their needs and be ready for them."

Adobe can help.
Adobe Creative Cloud for teams gives you the world's best creative apps and services in a single, secure, integrated platform. With 20+ desktop and mobile apps, Creative Cloud Libraries for keeping assets in sync across apps and devices, and 1TB of storage per user, this complete creative software solution is designed to support your business at every stage of growth. Plus, you can count on simplified license management and total control over your software to help your team stay focused on creating great work.