We're here to bulid and coach the next generation of sales 
professionals, and that starts with you.   
Take your career to the next level.
The Adobe Sales Academy is a multiphase career acceleration program in North America that's designed to add velocity to the professional sales career you've always wanted. 
What makes us unique.
 
You're in good company. Train and develop your sales skills with uniquely talented colleagues in a fun and competitive environment.
 
We don't just care about what you learn — we care about how you learn. You'll be mentored and coached by the best sales leadership team in the industry and will earn world-class certifications along the way.


We set you up for success to sell digital experience solutions that are the critical foundation of every Fortune 500 company.


Train to become a top sales professional in the most in-demand areas of SaaS technology.

What we're looking for.
 
People who have grit and a determination to succeed in sales.


Individuals who are open to coaching for continuous personal and professional development.
 
Team players and leaders who effectively communicate and are dedicated to enhancing the buyer's journey.


People who have integrity, value accountability, and demonstrate a strong work ethic.

The Adobe Sales Academy is offered in multiple offices across North America. In the United Sates, this includes San Jose, San Francisco, Los Angeles, Denver, Lehi, Seattle, McLean, New York City, and Chicago. In Canada, we're located in Toronto and Ontario. We consider candidates year-round.
Learn about our multiphase program.
To begin, we'll place you in our training program with the best mentors. You'll collaborate with new colleagues to succeed and move into the first phase of the program once your training is complete.
Phase 1: Onboarding

As you start your journey in the Adobe Sales Academy, you'll onboard through our world-class sales enablement program to enhance your selling skills and learn the basics about Adobe solutions.
Phase 2: Developing relationships

As an Adobe Business Development Representative, you'll sharpen your selling skills and build upon your knowledge of Adobe solutions. You'll focus on developing relationships through pipeline creation, and you'll use account-based and SaaS methodologies while creating qualified opportunities for our Adobe sales team.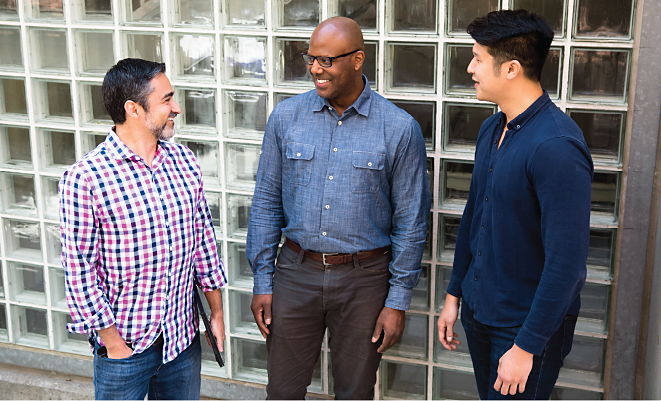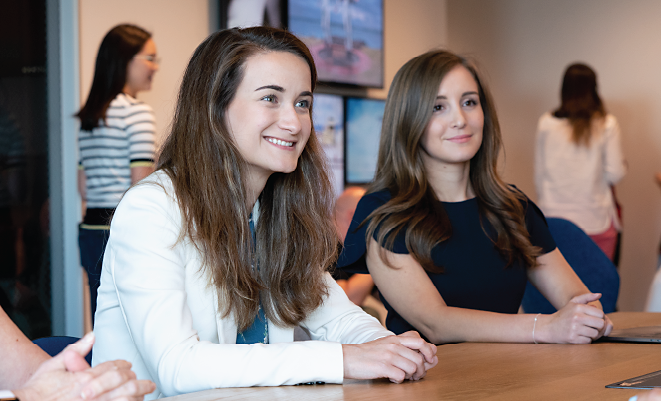 Phase 3: Customer expansion
Upon successful completion of the first and second phases, you'll be ready to move into an Inside Sales Representative role. During this phase, you'll gain experience while driving growth in our customer base. This includes managing the full sales cycle, from identifying opportunities to securing renewals and from selling consulting services to closing deals — everything you need to prepare for an Account Executive role.
Phase 4: Driving and closing sales

The very best will find themselves in an Account Executive role. By this time, your ability to handle complex sales cycles will allow you to take full control. You'll go out to the field and drive revenue for new and existing accounts, and meet customers in-person to build strong, lasting relationships.