At Adobe, we use the power of storytelling to help build empathy, strengthen inclusion, and expand perspectives.
Everyone has a story to tell.
When people share their life experiences in honest and vulnerable ways, everyone gains a greater appreciation and understating of those different from them. In celebration of Adobe For All Week, our annual internal diversity and inclusion event that happens in September, we're showcasing our diverse tapestry of employees and their unique stories. From across the organization, we are made up of engineers, marketers, sales professionals, and more. But they are also allies, veterans, and social justice warriors. The list goes on. Here are their stories.
My Story: Brian Miller
Chief Talent, Diversity & Inclusion Officer
"I was born in a low-income neighborhood in St. Louis, Missouri. My younger brother and I were raised by our rockstar single mom. When you don't grow up with a lot of money, you tend to have a small circle, but you protect each other, and you become fiercely loyal. That's something that still follows me today. This also instilled in me the belief that everyday actions reveal your values, and I'm excited to bring this same passion and perseverance to Adobe."
Raising my creative voice.
 
"I'm a Premier Support Consultant, but I'm also passionate about photography and digital art, and using creativity to inspire, express my imagination, and capture the beautiful people and places this world has to offer. As I continue to grow as a photographer and entrepreneur, I hope to use my voice and my art to bring awareness to social issues and to help provide more platforms for other artists, especially artists of color, to showcase their amazing talents."
Isaiah Everett, Premier Support Consultant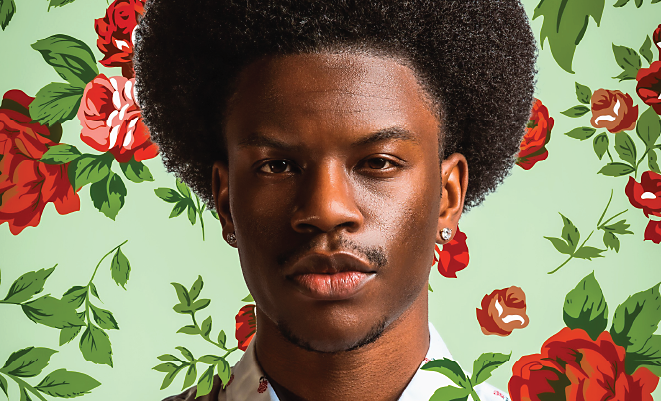 Women, power, and confidence.

"I'm 8 months pregnant, about to go on maternity leave, and despite all that, was recently promoted. I have heard so many stories from friends where they missed out on promotions or opportunities just because they were on maternity leave. But at Adobe, it's great to know that being pregnant doesn't mean you have to sacrifice your career. Your work and your talents are all that's needed to be considered for a promotion. It just gives so much power and confidence to us women in tech knowing we are treated equally."
Ankita Wankhede, Senior Software Engineer
Living my best life.
 
"As a queer, Cambodian refugee, the odds were definitely not in my favor. Despite war, poverty, homophobia and discrimination, I'm privileged and grateful to be where I am today: living my best life—honestly, authentically, and intersectionally."
Ty Lim, Senior Manager, Strategy & Business Operations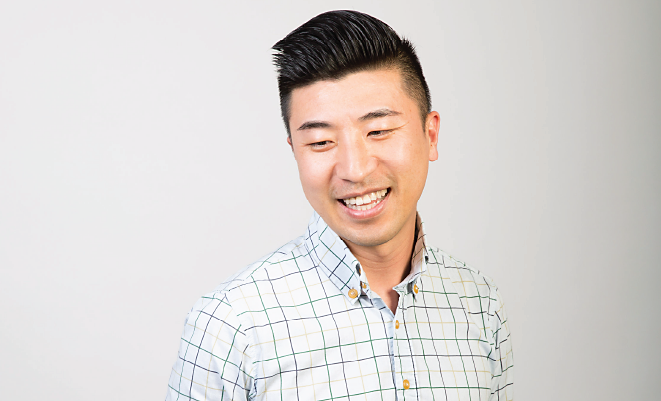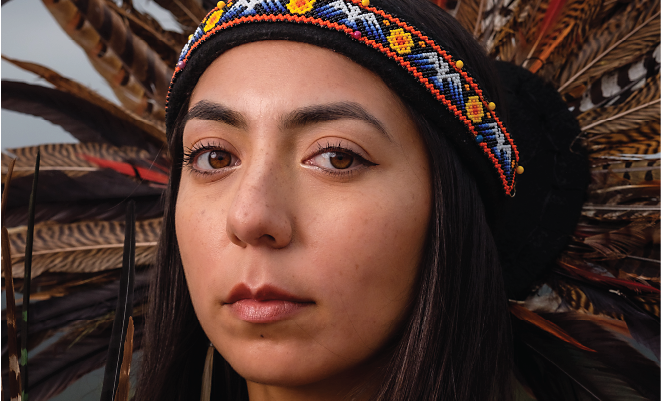 Interconnected through dance.

"I connect to my Indigenous identity through traditional dance and song from these cultures. It's a way to feel that interconnectedness with other communities. I've now been dancing for over 12 years, with weekly practice and attending ceremonies like Indigenous Peoples Day on Alcatraz, as well as meeting with other Kalpullis who visit. Kalpulli is what we call these groups; it's a Náhuatl word meaning house. It's really cool because it's all very intergenerational, and I love seeing it continue to represent many diasporas."
Natalie Contreras, Community Engagement Manager
 
Let's take a moment to reflect on how we can each foster diversity and inclusion wherever we work. Our diverse stories, backgrounds and perspectives fuel innovation and strengthen the communities where we work, live and play. Take this quick self-assessment to get an understanding of how inclusive you are and receive tailored guidance on how you can take simple and effective steps to foster inclusion.
Honoring my family.
 
"I never imagined I would work in tech. As a first generation college graduate, the opportunity to pursue an exceptional career at Adobe and develop my passion for photography means so much. One of the ways I honor those who came before me is by celebrating Dia de Muertos - the Day of the Dead. Making ofrenda, 'offerings,' and attending community events helps me feel connected to where my family came from and celebrate those who paved the way for me to succeed. Each year, I create a self-portrait project to document and celebrate the tradition that is deeply special to me."
Kelly Kennedy, Manager, Employee Experience Communications​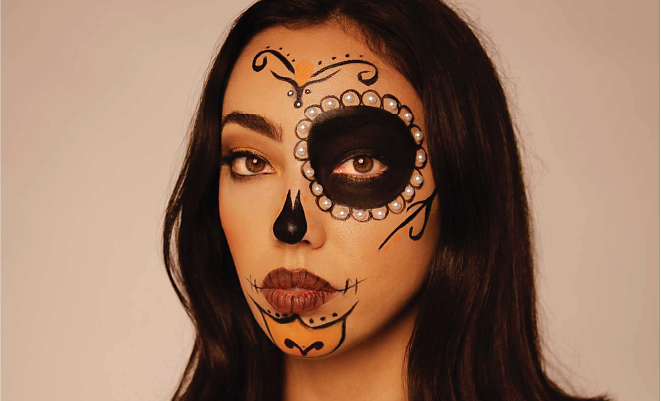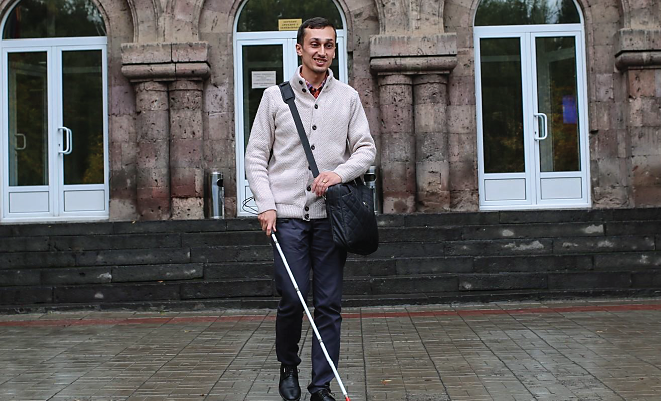 Advocating for access.​

"My name is Sipan, I'm from Armenia, and I'm a Quality Engineer here at Adobe, who helps web developers make our products more accessible. I became blind when I was four years old. Over the years, I've been involved in many projects that empower the blind community and others with access needs. This includes being a teacher, a mobility instructor, and training professors on inclusive education methods. I'm proud to be part of this community and I know that I can make a difference in the world by being an advocate."  
Sipan Asatryan, Quality Engineer
Empowering others.
 
"After graduating from West Point, I was deployed to Panama as a military police platoon leader. In 2001, I was deciding whether to stay or leave active duty and, after September 11, I felt I could make a difference by continuing to serve. In the Army, people are the most important asset, and I was trusted with leading large organizations and complex missions as part of a larger team. I've always loved that kind of work because it's all about developing leaders and working with others towards a common goal. I'm grateful to have the opportunity to do just that at Adobe. My military career is just one part of my work experience, but it set the foundation for my focus on empowering leaders and working with teams.
Maggie Pratt, Director of Business Partnering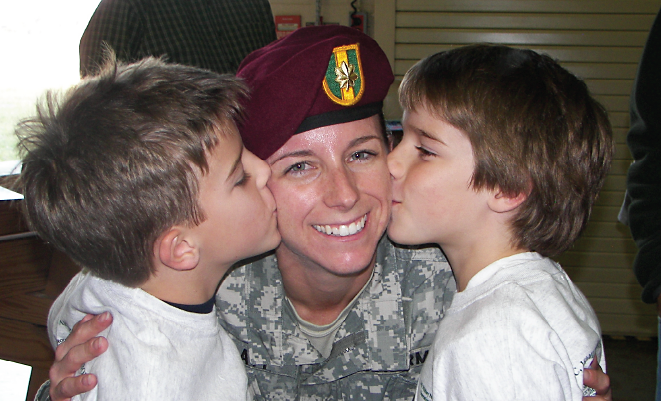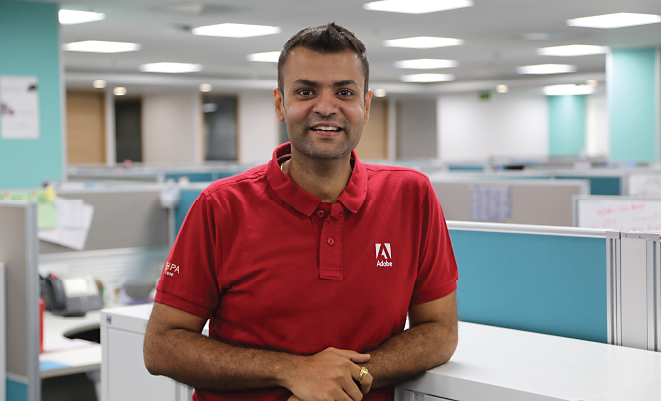 Giving back to the world.

"When I was 18 years old, I was diagnosed with cancer. While I was thinking negatively about my whole situation, I saw my mother, a single parent, managing everything. She was working, making sure I got the best treatment, figuring out finances. She was like a super woman. And watching her, turned me from being extremely negative to extremely positive. It made me focus on what I could give back to the world, and I bring that same energy to work. I get involved with cancer support groups, social impact initiatives, diversity programs, and I think about how creativity, positivity, empathy, and inclusion can be used to solve challenges in these areas. All of us seek joy and want to spread it. If we can spread that through creative solutions, we'll have a better space to enjoy our lives in."
Manu Malhotra, Manager, Advertising Cloud Services