University grads at Adobe.
Go from college to career at a place that offers exciting challenges, daily inspiration, and real connection.
Shape creativity, business, and your future — here. 
You've taken the classes and earned the degree. Now it's time to put your talents to work in the real world. Join us to help propel Adobe and your career forward while working with a diverse team of awesome people. 
Amplify your skills to grow your career.

We know you love to learn and build on your talents, and we're here to support you all the way. You'll get help mapping out your career aspirations and accelerating the path to reach them. You'll discover opportunities to dive into the best on-demand and self-paced courses on a wide variety of topics.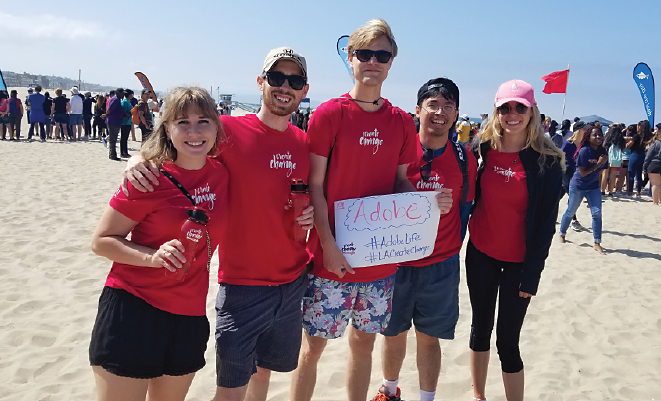 Create real change in your community.
At Adobe, we know that creativity can change the world. That's why we empower our employees to tackle big challenges in creative ways. One of our core values is to be involved, and our Corporate Responsibility team gives you opportunities to participate in many volunteer events. In 2020 alone, Adobe donated more than US$15.5 million to match employees' contributions of time and money to the causes they care about. 
 
Find your Adobe family in an employee network.

We know how important it is to build a diverse and inclusive culture. Our employee networks make it easy for you to connect with people who have similar experiences and interests. They help create a healthy, fun, and collaborative workplace where everyone feels valued.