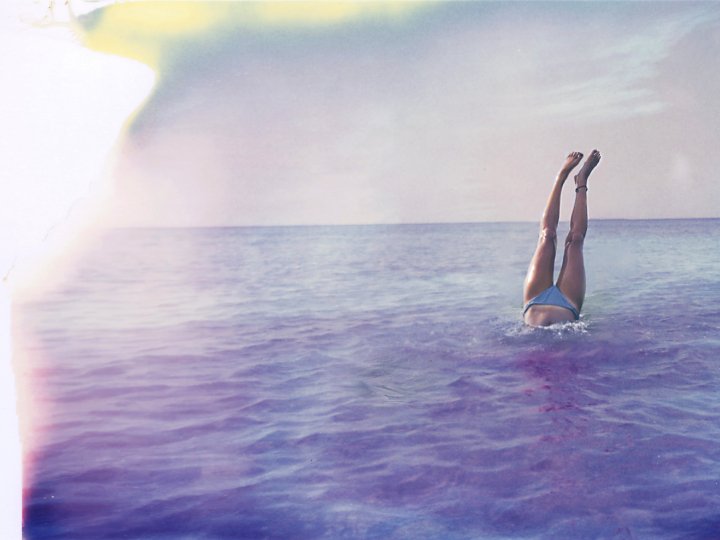 Adobe Photoshop Lightroom vs. Capture One Pro.
Everyone, from beginners to professional photographers, can find the editing tools and educational resources they need to enhance, collaborate on, and share their photos with Lightroom.
Look no further than Lightroom.
This industry-standard photo editing software has the features you need to color-correct portraits, adjust the lighting, and create eye-catching compositions in a click.
How Lightroom stands out from Capture One Pro.
Edit images in a snap with presets.
Whether you're retouching portraits, changing the color balance, or boosting the saturation, you can do it all with Lightroom presets. Open Lightroom and click View › Discover to explore brand-new photo editing presets, or try the AI-powered preset recommendations to find the right look. Then apply the preset and move the sliders to increase the intensity or fine-tune your adjustments.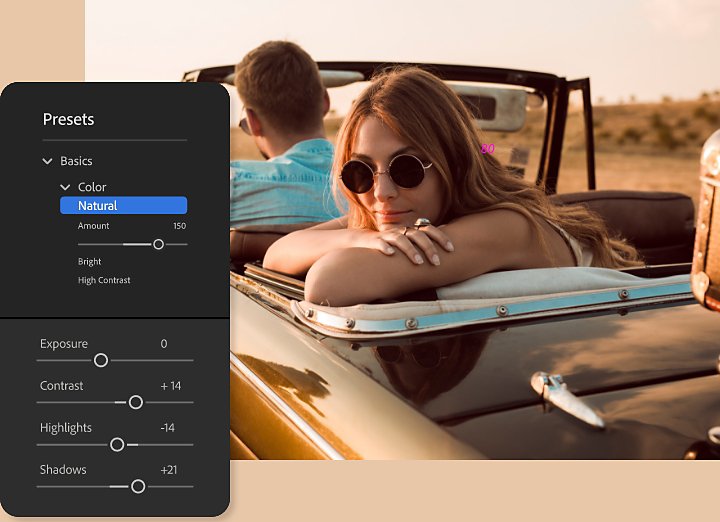 Follow step-by-step in-app tutorials designed by professional photographers to streamline your workflow and turn a basic snapshot into a polished masterpiece. And with a wide variety of tutorials to choose from, the learning curve for Lightroom is lower than ever. Explore different tutorials and learn how to composite photos, apply color gradients, and adjust images with high dynamic range (HDR). Whatever you want to create, Lightroom has the functionality to help you make it.
Since Lightroom uses cloud storage, you can access your photos from any laptop, tablet, or mobile device. And Lightroom works with any camera brand, so go ahead and shoot with your Nikon, Sony, Canon, Fuji, or smartphone device. Then access your photos from your Mac or PC or edit on the go with Lightroom for mobile.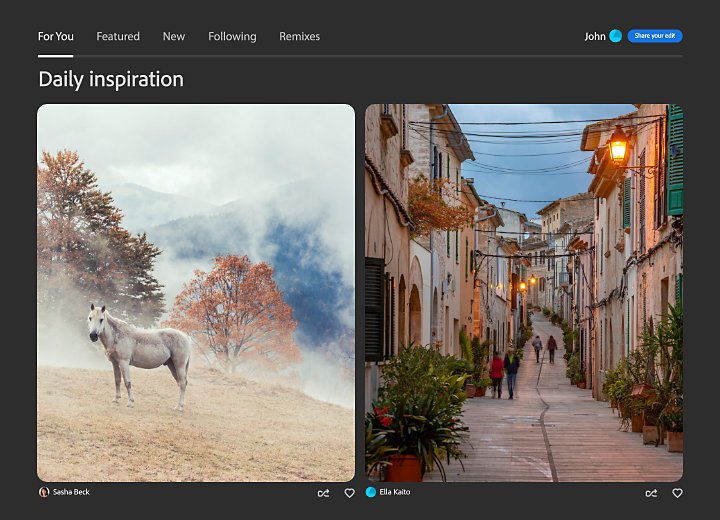 Find your photo community.
Share your work with the built-in Lightroom community to create connections and see what other creatives are up to. When others share their photos, you can see the specific steps and effects they applied to achieve the final result. Find fresh inspiration, learn some skills, and meet your peers all at once.
Photo editing features for flawless results.
Use the Color Grading panel to tweak Shadows, Midtones, and Highlights in Lightroom. Then get specific with color editing and color correction using the Hue, Saturation, and Luminance (HSL) panel. Edit color to emphasize the natural light in your nature shots or adjust the lighting in portraits for specific skin tones.
Import large volumes of photos, create albums, and keep all your work organized and searchable — with Libraries. Plus, it's easy to share your photos, grant editing permissions, and collaborate with others.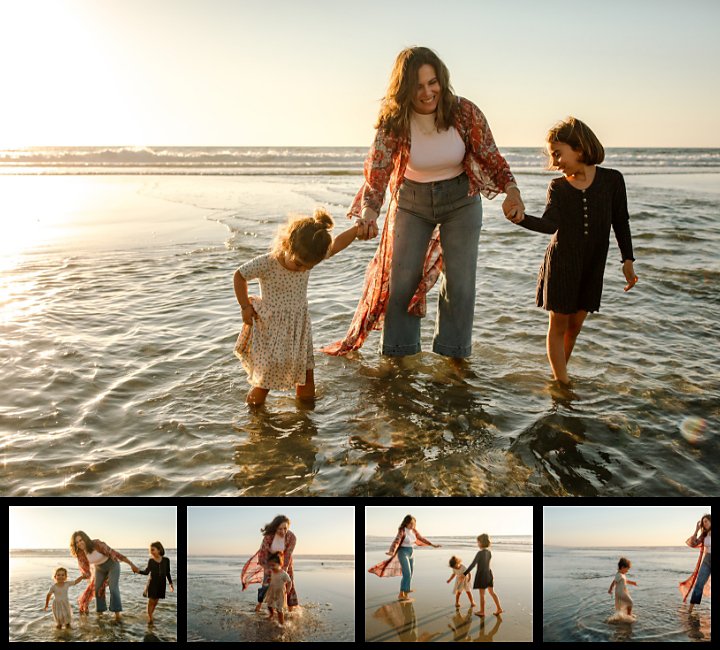 Fine-tune your edits on one photo, and then apply them across a large group. Whether it's a whole batch of wedding photos or a fun photo album from a weekend at the beach, give all your photos the pro treatment.
Now you can edit videos in Lightroom, just like your images. Apply presets, adjust colors, and share your work on social media in a snap.
Make adjustments to your photos without altering the original files or the metadata. Edit everything from raw files to JPEGS while maintaining the image quality. Lightroom automatically creates versions of your work you can revisit, and you can create and name your own versions to make re-working your photos easier.
When your photos are edited, open them in another Adobe Creative Cloud app, like Photoshop, to incorporate them into a design project.
Try Lightroom today to start making the stunning photos you've always envisioned.       
Not sure which apps are best for you?
Not sure which apps are best for you?
Take a minute. We'll help you figure it out.
Take a minute. We'll help you figure it out.