Paving the way for diverse talent in tech.
In order to create products that solve challenging problems for people all over the world, tech companies like Adobe need employees who can bring diverse perspectives and life experiences. Unfortunately, in many countries including the U.S., not enough women and members of underrepresented groups are pursuing tech careers. That's why we're committed to growing the talent pipeline by bringing underrepresented and underserved students to careers in tech.
---
Adobe is proud to partner with these visionary organizations: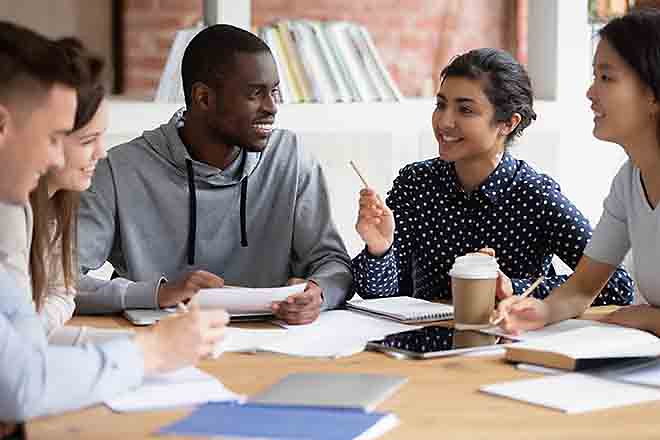 Braven
Braven is a national nonprofit that empowers promising college students from underrepresented backgrounds on their path to strong first jobs and economic freedom. Braven partners with employers and universities to offer a two-part experience that begins with a credit-bearing college course followed by a post-course experience that lasts through graduation. Since 2019 Adobe had provided $100K in funding for Braven to deliver coursework that helps 1,000 students secure jobs withing 6 months of graduation, and Adobe employees have volunteered hundreds of hours in leadership coaching and mentorship.  
Reboot Representation Tech Coalition
The Reboot Representation Tech Coalition is a $12 million effort by Melinda Gates' Pivotal Ventures and leading tech companies to double the number of Black, Latina and Native American women graduating with computing degrees by 2025. Adobe joined in 2018 as one of nine founding members. Since FY18, Adobe has invested $500,000 in Reboot Representation to help fund scholarships for underrepresented women.