Fraud Prevention
 
We're proactive about fraud prevention.

The negative impact of fraud on our customers and on Adobe is significant. As criminals invent more novel ways to infiltrate infrastructure and systems to steal customer and company information, we work hard to reduce fraud at all points in our product and purchase lifecycle.
We take proactive measures to ensure your security and prevent fraud.

We identify evolving fraud trends, stop known exploits, close gaps, reduce financial impacts, and work hard to keep customers safe in our systems. And we help you verify that your Adobe subscriptions and software are legitimate.

Better detection and prevention rules
We work to prevent payment and ecommerce fraud by regularly improving our detection technologies and prevention rules.
Detection and prosecution.
We work to prevent reseller and internet marketplace fraud by coupling our detection process with prosecution. We also reach out to inform customers if they have non-genuine software their environments.

Preventing product fraud.
We work to prevent product fraud by making products harder to counterfeit or over-deploy.

Fraud education.
We provide fraud education and awareness to our clients and customers.
We keep ahead of fraud trends.
Fraud methods are continually evolving in complexity. From credit card and serial number issues to counterfeit or illegitimate sales, we use intelligent monitoring and machine learning to minimize the impacts of fraud on our business and our customers.

 
Counterfeit Sales.
The sale of fraudulently obtained licenses to well-intentioned customers.
Illegitimate Resale and Leaked Serial Numbers.
The sale of resale serial numbers obtained illegally to well- intentioned customers.
Product Hacks.
The hacking of Adobe products to falsely activate software, serial numbers, or activation codes which are then sold to well-intentioned customers.
Ecommerce and Payment Fraud.
The use of stolen payment credentials to purchase products and resell them to customers who only realize products are fraudulent when they are informed by Adobe.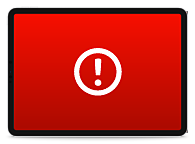 Report piracy of Adobe software.
To report the sale or use of non-genuine or counterfeit software or a potential piracy concern, please fill out this form.
You can take steps to prevent fraud.
Fraudsters seek vulnerabilities so they can exploit them — so be diligent in your interactions when sharing information or making payments. Use the tips below to protect yourself.

Purchase directly from Adobe or an authorized Adobe reseller. 
Authorized Adobe resellers are shown here.

Ensure that a website is secure.
For example, that it uses https — before providing your personal or financial information, including credit card numbers. Don't trust a site just because it claims to be secure.

Use a credit card when shopping online, if possible.
Credit cards are preferred over debit cards, wire transfers, cash, or checks as they usually offer greater protections against fraud. Should you become a victim of fraud, it is often easier to recover stolen funds with a credit card.

Be alert for any suspicious signs. 
For example, a website or "business" using a free email service, misspellings on the site or in the domain name of the site, a newly created site, or one with few reviews or no feedback.

If a deal looks like it might be too good to be true, 
it probably is.
Check the company website and other popular sites for the average selling prices for the product. Legitimate offers should be priced similarly to one another.

Beware of unsolicited offers.
Always be careful to check the destination, sender, content, etc. before clicking on any link or attachment.
We're here to help.
If you believe you've been a victim of fraud or you've seen a vulnerability in our system, contact us. We'll respond quickly to resolve your questions and concerns.
Report Piracy
To report the sale or use of non-genuine or counterfeit software or a potential piracy concern, please fill out this form.
---
Report Phishing
Report a suspicious email claiming to be Adobe or attempting to collect your private information.
---