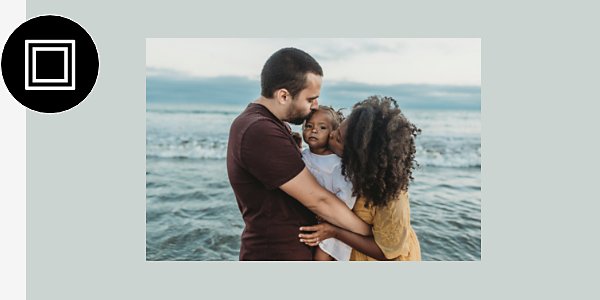 How to add a border or frame in Adobe Photoshop.
Picture this: Your work, with a lovely frame around it. Photoshop gives you the photo editing and graphic design tools to achieve it.
Borders and frames for every use.
You can use Photoshop to add a border or frame to your work in seconds, whether it's around one object or your entire project.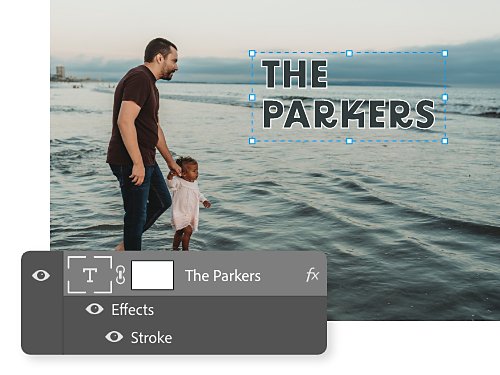 Create borders for any object.
Sometimes you need to make something stand out in your work. With the Stroke or Outer Glow Layer effects, you can border or frame any selection, whether it's a person or a bit of text. Select it, add a layer mask, and then click the fx icon at the bottom of the Layers panel to add and fine-tune effects.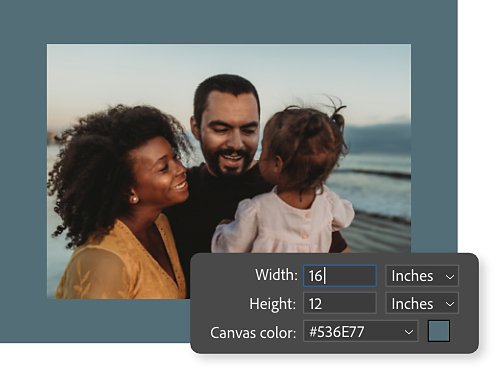 Visit Image › Canvas Size to quickly increase the size of the area around your image down to the exact pixel, centimeter, or inch. Update canvas extension color to the color you'd like your frame to be.
Need an interior border to focus viewers' attention? Try adding shadow around the edges of an image with a vignette layer. Or download a predesigned frame or border from Adobe Stock and paste it into your work.
If you want an irregular frame, or one that's wider or shorter on different axes, you can use the Crop tool to manually drag out your image. Just like resizing the canvas, you can pick the canvas extension color of your choice.
Why add borders to photos and images?
Plenty of projects have a need for a border or frame. Here are some examples.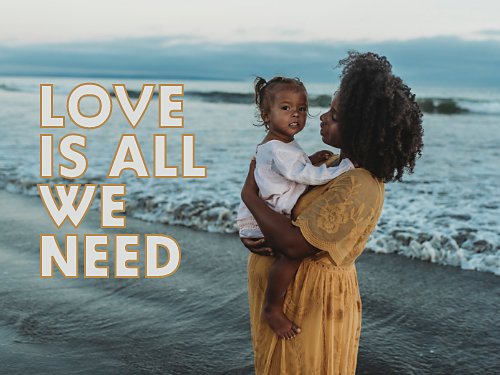 Make a visual element stand out.
With a border or frame, you can showcase the important elements of your work. For instance, borders are often used with text on difficult-to-read backgrounds to make sure the text is visible.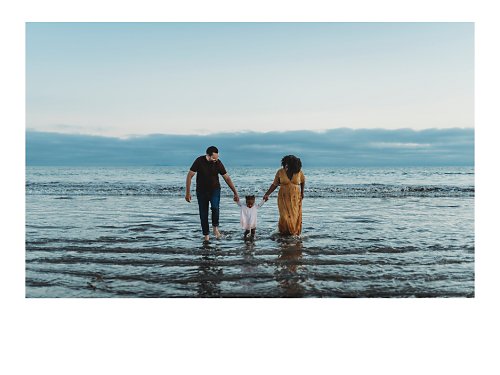 Lean into the Polaroid effect.
Give a photo that timeless white border in a few steps by using the Canvas Size feature to expand the border of your photo with a white background. To really make it look like a Polaroid, grab the Crop tool and drag out the bottom so it's longer.
How to add frames and borders using Smart Objects.
Adding a custom border is as simple as having a layer to work with in Photoshop. With Blending Options, you can add frames, gradients, layer styles, and more.
---
Position and resize the image layer that you want to be framed or bordered.
---
If this was your background layer, unlock it by clicking the lock in the Layers panel. Then, right-click and select Convert to Smart Object.
---
Right-click the layer and select Blending Options or double-click the layer thumbnail to open the dialog box.
---
Within Blending Options, click the checkbox that reads Stroke.
---
Adjust the size, solid color, opacity, and position of your new frame within the options, and make sure the Preview checkbox is checked so you can see the effects of your work as you go. Click OK when finished.
---
Discover more techniques for creating framable images.
Fuel your artistry with these Photoshop tutorials.
Find the Creative Cloud plan that's right for you.