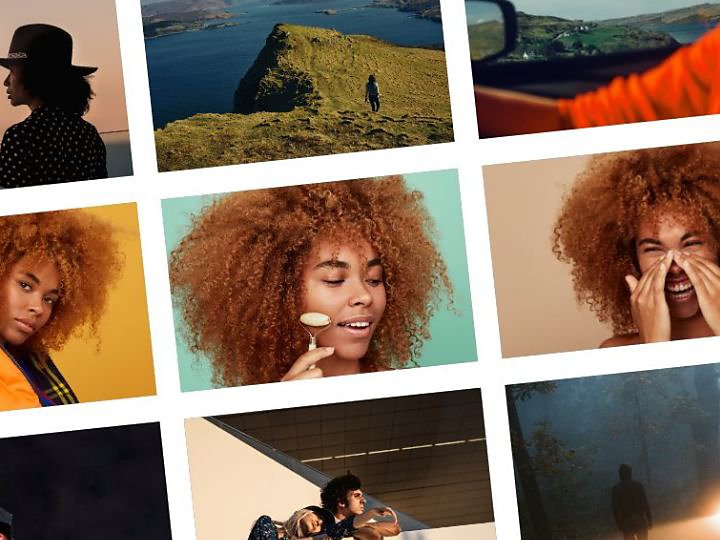 Grab attention and land gigs with video reels.
Let your talent take center stage with a polished demo reel to showcase your skills and experience. Learn how to edit and cut together a video reel in just a few steps.
A video reel, also known as a sizzle reel, demo reel, acting reel, or showreel, is a short compilation or montage video that showcases an actor's best on-camera performances. It helps casting directors, filmmakers, and talent agents find fresh talent and get to know an actor's capabilities.     
Whether you're a seasoned acting professional or just getting into the industry, creating strong video reels is essential for landing jobs and booking gigs.
"I think reels are like your acting handshake or your first impression. You get to show the world what you can actually do with that project," says actor Quentin Thomson.
When you're learning how to make reels, it's important to understand the industry best practices. For example, most video reels are rather short, running at about two minutes long. It's also best to create a separate reel tailored for specific opportunities or industries. A reel for a part in a serious, dramatic short film, for instance, would differ from one for a comedic commercial spot. 
Keep reading to learn more about video reels, including how to make your own. 
Promote yourself with polished reels.
The casting process can be long and complicated, with multiple rounds of callbacks and auditions. Acting demo reels can speed up those early rounds of casting and vetting. "As a casting director, you get to see if someone's ready. It's your evidence that this person can not only act but can give you what you need for your project," explains Thomson.
Reels can help new actors showcase their work, even if they have minimal professional experience. Since they're easy to create with video editing tools and can quickly be shared online, video reels can help spread awareness and help actors land an agent or manager. For established actors, a great demo reel can help you promote yourself and showcase specific areas of expertise and talent. "With your reel, you get to show, rather than just tell, that you're good for a specific type of role compared to others," says Thomson.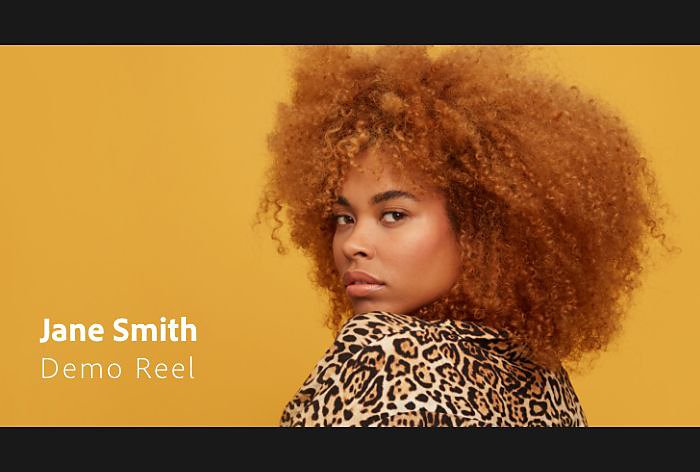 What to include in your next video reel.
A video reel should be tailored for specific parts and projects, but all of them should include the same basic components.
Start the video by including opening visuals or graphics with your name and an optional headshot. This helps set the scene and gives the viewer context for what's to come.
Include four to five video or audio clips of your best work. These clips should range from 30 to 60 seconds in length. You can use clips from any professional films, TV shows, or commercials you've been in, alongside monologues you record to showcase your range and skills. If you're just getting started, include more self-taped examples, like clips from a student film.
"I have a one-minute clip of a monologue that I did that captures the funny side of me, but also the dramatic side of me, and the side that presents my brand the best. That's what I use most," says Thomson. "But if you want to showcase other sides of yourself, you might want to use 30 seconds of a really good clip from a TV show or something that you've self-produced."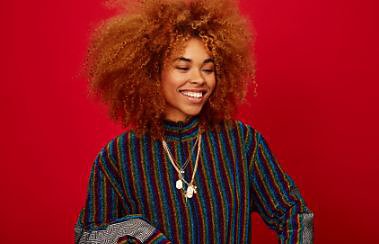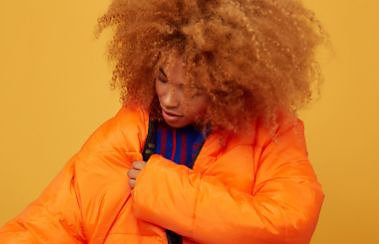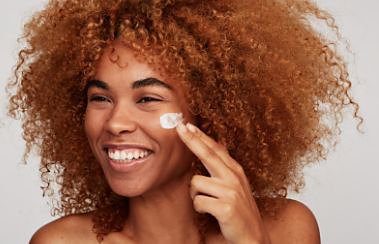 Project and genre titles.
Provide context to your clips and monologues by using a lower-third graphic for each performance clip including the name of the project or the genre associated with your performance. "There are options to write on the bottom of the video. Typically you'll just include the show's name and what season or episode you're in," explains actor Nhadya Salomon. This helps lend credibility to your experience and gives agents a reference point for finding more examples of your work if needed. If your clips are from a student film or a self-directed project, adding some detail to the title can help provide context for the viewer.
Include your name and basic contact info at the end of your reel. Be sure to add your website, an email address, and an email or phone number for your agent and manager, if you have one.     
How to make a stellar video reel.
If you're still building a portfolio, monologues are a good way to flesh out a video reel and showcase talent and skills. Find scripts from films, shows, or plays that speak to you, and make sure your samples vary in genre to display your range. From there, practice your monologue and memorize the script. 
Once you're confident in your monologue, choose a location to film it and gather the equipment. Pick a quiet, relatively soundproof location. "I would suggest a spot with good lighting and good sound quality. You don't necessarily need a professional camera, but I have used that sometimes. But your iPhone works perfectly fine too," says Salomon. Whether you use a smartphone or professional camera and an at-home recording studio, you should use a tripod to keep your camera elevated and stable. 
Record your monologues standing three to four feet away from your camera, and record each one multiple times. You want options to choose from, so try the monologue a few times. When you're done, you can review the footage and re-record your monologue if you need to adjust the lighting, camera position, or sound quality.
2. Gather all performance footage.
After your self-tapes are done, it's time to choose the other clips to include in your video reel. Any time you've finished working on a project, make sure to meet with the director or casting crew to request footage for your reel. This may take a while since video production timelines and editing schedules can be hectic, so make sure you regularly ask for updated clips every time you do an acting project. If you're new to acting, gather any footage you've done in the past, like YouTube videos, comedy sketches, or student films. Your examples don't have to be from polished projects, they just need to showcase your skillset.
Demo reels aren't exclusive to acting. If you have voiceover, radio, or podcast samples you want to include to illustrate your voice work, be sure to gather high-quality original audio. 
3. Sequence and edit your clips.
Your reel needs to look professional, so use editing software like Adobe Premiere Pro to put it all together. Follow video editing tips and tutorials to learn how to import the clips, and arrange them in the order you want them to appear. Trim each clip to the appropriate length, and use transitions to smoothly move between one sample and the next. "I've made a point to really tighten my reels and make sure nothing lingers too long from one scene," says Salomon.
Keep your videos concise and polished. "People are probably going to skim through or watch the first 10 seconds of a clip and maybe cut it off if they don't like it. Those first 10 seconds are crucial to really sell people on your reel," says Thomson. Pacing is important, so be sure to trim your footage and streamline your video timeline.
Add your lower third graphics with the name of each project, and craft an intro and outro sequence with your contact information. Save your intro and outro clips as a separate file, so you can easily add them to updated reels when you get fresh footage. 
This is also the time to assess and edit your audio. You want the focus to stay on you, so make sure there are no major distractions or loud background noises in your self-taped monologues. When you're done, export and save your demo reel. 
4. Share your reel with the world.
A beautifully edited acting reel won't help you if no one sees it. Actor demo reels are usually hosted on YouTube or Vimeo and then linked to a portfolio, website, resume, or social media page. "I put it on my email signature, I put it on my website, and essentially, I put it anywhere someone can learn about me," says Thomson. Hosting your reel online makes it easy to share with casting directors or upload on casting websites. 
Try to identify different opportunities to post your reel online, too. "When I want to promote a show I've been on, maybe a specific show that has a new season coming back out, I'll take a piece of my demo reel and I'll just post that and say, 'Here's when I was a part of the show,'" explains Salomon. Share your reel on Instagram, Twitter, TikTok, and all your social media outlets. "Put it everywhere there could be eyes." Salomon adds.        
Quick tips to keep in mind.
Keep it real with your reels.
Reels help actors get noticed and hired, from beginners to seasoned pros. Before you craft a reel, consider these best practices:
Keep it brief. "You want to make your reel short but also concise in terms of showing all those different sides you want to show off," says Thomson. Your reel would ideally be about two minutes long, so be thoughtful in what clips to include. Filmmakers and casting directors are busy, so make your reel worth their time.
Keep it current. Your reel should be updated throughout your career, so make sure your footage isn't more than two years old. "You'll have new projects come along. I feel like people definitely improve or update their reels over time," adds Thomson.
Keep it broad. Don't get too niche with a demo reel. Instead, showcase a complete view of you as an actor. "I personally think it's always best when you kind of give a holistic perspective in a reel, rather than boxing yourself into something that you think other people see you as," Thomson explains. Flex your skills and try new things.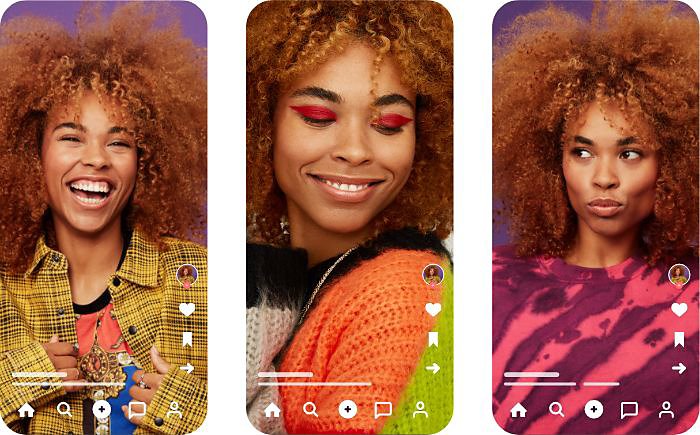 Keep it up. Promote yourself and don't get discouraged. "Take your career into your own hands. Post and create content on your own Instagram reels. If you feel like your specialty is drama, there are so many things you can do nowadays — you could make memes and viral TikTok videos. Do all sorts of stuff. Just take control," says Salomon. Practice makes perfect, so find new ways to gain experience. From social media content to student films to commercials, stretch your talents and put it all in your demo reel. Plus, a solid demo reel can give you confidence as an actor, all on its own.
Try your hand at editing and creating a demo reel today, and discover where your acting journey will take you.       
Not sure which apps are best for you?
Not sure which apps are best for you?
Take a minute. We'll help you figure it out.
Take a minute. We'll help you figure it out.