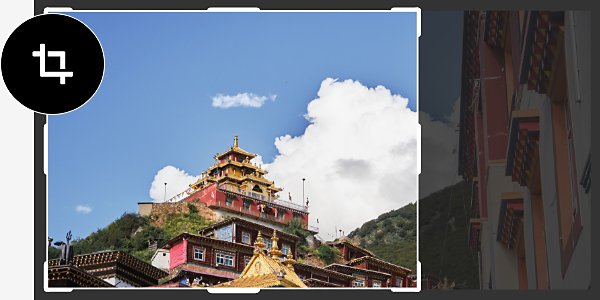 How to use the Crop tool in Adobe Photoshop.
Framing is everything in graphic design and photo editing. Cut your work down to size or expand its horizons with the multipurpose Crop tool. 
The Crop tool can do it all.
Got an image that's too big? No problem, you'll be able to cut down the size in seconds; plus, the Crop tool can do more than just carve parts of the canvas away.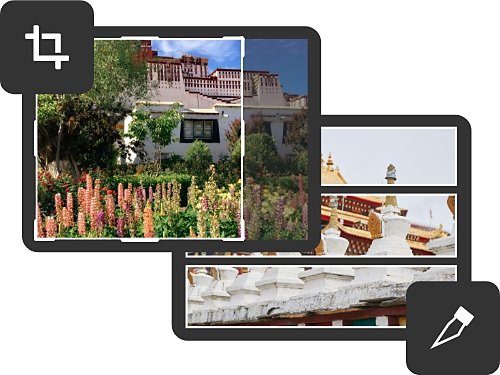 The Crop tool lets you cut your entire canvas down to size, hiding what you don't want to show. The Slice tool helps you break your piece down into multiple images for easier editing or exporting to other applications.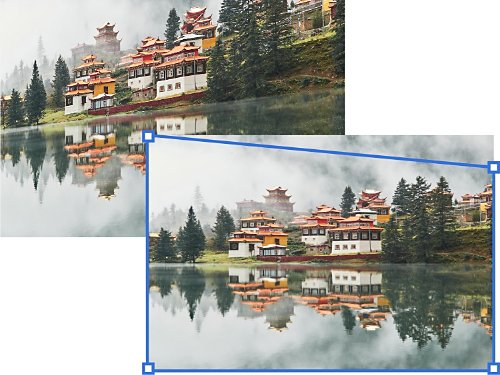 Straighten out your original image.
You can use the Crop tool to do more than just reduce the size of an image — you can also rotate and straighten out diagonal horizons. Use the Perspective Crop tool to warp and shift your canvas along specific vantage points for realistic or wild effects.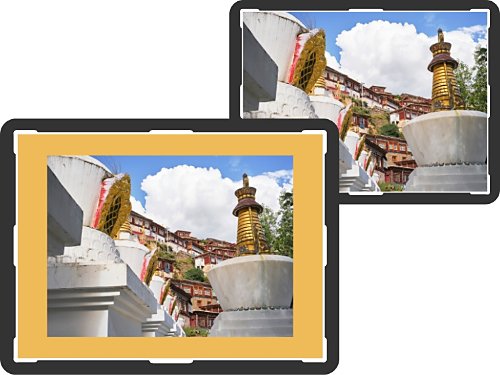 Sometimes you need more breathing room, and the Crop tool has you covered. Grow the size of a canvas just by dragging the crop bounds outward, and use Content-Aware Fill to fill in the gaps with a background color.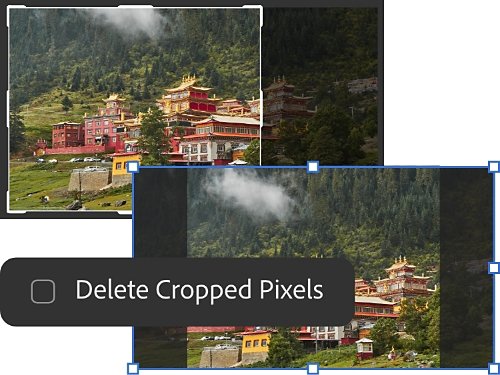 Do it all nondestructively.
When you uncheck the Delete Cropped Pixels tool option, none of your cropping destroys information, so you can move and change various layers without harming existing work.
All you need to do to crop an image is follow a few simple steps.
---
Navigate to the side toolbar and select the Crop tool — it will create the crop overlay around your entire canvas. 
---
In the top options bar, you can set preset ratios for your crop, as well as enable nondestructive edits by unchecking Delete Cropped Pixels. 
---
Click and move the handles to adjust the cropped area to your liking. 
---
Once you're happy with the crop, click the checkmark in the top menu or press Enter on PC or Return on Mac. 
---
When do you need to crop an image?
There are many reasons to crop something you're working with. Here are just a few.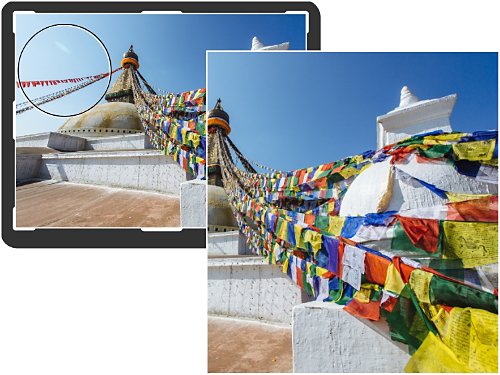 Get rid of something you don't want.
Not everything is wanted in a photograph, and by using clever cropping, you can remove the bits you don't want, bringing your focal point front and center.
Sometimes you don't quite capture that sunset as evenly as you want. Use the Crop tool to straighten out your horizons.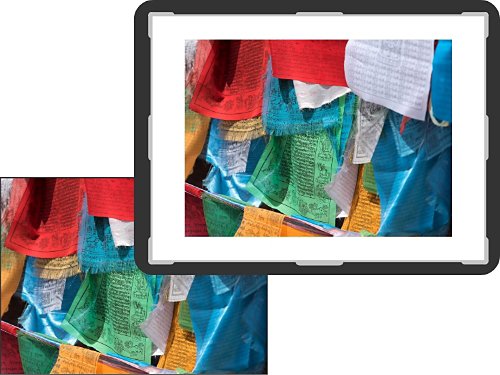 Sometimes you need a little extra breathing room in your canvas. With the Crop tool, you can grow the edges of your canvas and fill the new space with a solid color to create a frame effect, like a Polaroid.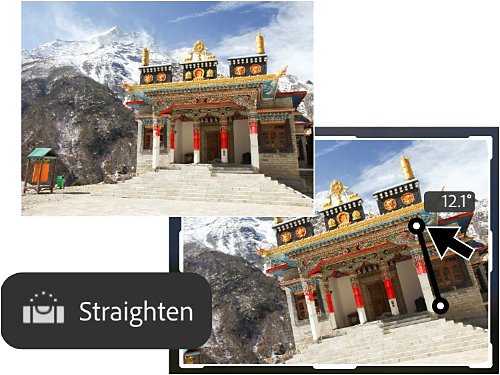 Align a crooked architecture photo.
Slightly tilted lines can be extra noticeable in pictures of buildings. With the Crop tool, you can make precise adjustments so the lines of houses and other structures are just right.
Photoshop tutorials for better cropping.
Learn more about resizing, cropping, and transforming your work. 
Find the Creative Cloud plan that's right for you.